Not getting Text Message Notifications on iPhone running iOS 12? Here's a fix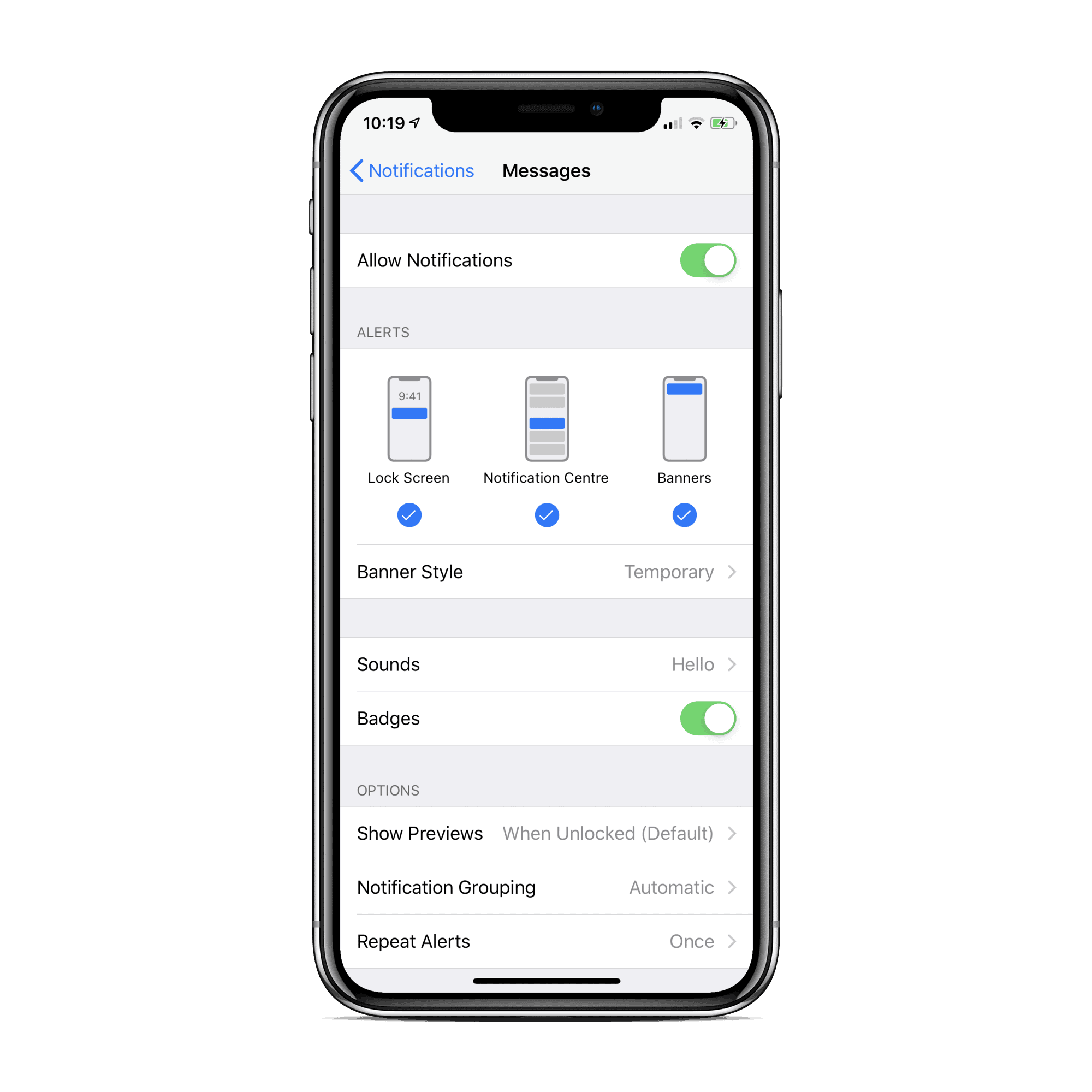 Apple introduced new notifications features in iOS 12 which lets users silent notifications from a particular app. The new feature doesn't buzz your device when you receive a notification, it merely puts it into your notification center, and a notification badge appears on the app's icon. No sound is made to alert you.
If you're not receiving text message notifications on your iPhone after updating to iOS 12, the chances are you've mistakenly/unknowingly activated the Deliver Quietly feature. You can check for it by following the instructions below:
Go to Settings » Notifications.
Select Messages app from the list of installed apps.
Make sure that the following settings are enabled:

Lock Screen
Notification Center
Banners
Sounds
Badges
Once you've allowed the above settings, have someone send you a text message to see if your phone alerts you.
If it still fails to work, you might have to reset your iPhone.