Since the inception of the internet, we all are always downloading something or the other. Be it a mail attachment, an mp3 file, or a video file. Due to that fact, we are always cautioned against the potential threats lurking on the web ready to infiltrate our systems if we are not careful enough.
Recently, many users around the globe were facing the same kind of issue. Their antivirus programs were giving them notification of a potential threat, named – IDP.Generic. Some chose to ignore it, some tried to dig out some information regarding the malware.
If you are also the one impacted by IDP.Generic malware issue. I humbly request you to focus your undivided attention as this takes precedence.
What is IDP.Generic?
Well for starters, IDP stands for 'Identity Detection Program'. It is a heuristic Identifier protection component of your antivirus program. This basically means that IDP tags and raises a flag when a file on your system behaves similarly to that of malware, spyware, or a trojan horse.
Such viruses are created with an intent to infiltrate your system stealthily and perform a host of operations and in some cases, send your confidential data back to its origin.
Since the IDP.Generic warning possess an imminent threat to your system it should not be dismissed out of hand.
Now, this is where the lines get blurred. Since IDP behaves as per its last updated definition, it can at times identify a false positive, provided if the antivirus has not been updated for some time.
Where does it come from?
One of the very first thing for you to know as a user is that viruses such as IDP.Generic cannot infiltrate your system without involvement of the user in one way or another. Some common sources from where this malwares can infiltrate your system are :
Pirated Softwares
Spam email attachments
Installation of an unknown or untrustworthy software
Running a malicious or unknown executable file.
For others, it could be a genuine threat of malware is running in the system. Which could lead to a host of system problems down the line.
The behavior of IDP.Generic Malware
While viruses of this nature are capable of hiding their symptoms. They still cannot stop other programs to exhibit issues pointing towards their existence, for instance :
High RAM or CPU usage.
High network activity.
Unknown extensions installed to your browser.
The sudden change of the homepage in your browser or unknown redirections.
Slow performance of your PC.
In addition, if you are noticing these kinds of issues, you should definitely find out the root cause of the issue as stealth malware can comprehensively damage your operating system.
Issues such as high RAM or CPU usage and high network activity can easily be monitored through the Windows Task Manager. To bring it up press Ctrl+Shift+Esc on your keyboard.
How to Uninstall It?
First, lets learn about the steps to eradicate the possibility of a false positive.
Note: If you have installed Java separately on your Windows machine, do make sure the version is up-to-date. You can click here to go to the official Java website and update it.
After that, if you are using Avast antivirus. Make sure it is up-to-date. To manually update, go to main user interface of Avast antivirus. Now click on the 'Menu' option from the upper right corner of the window.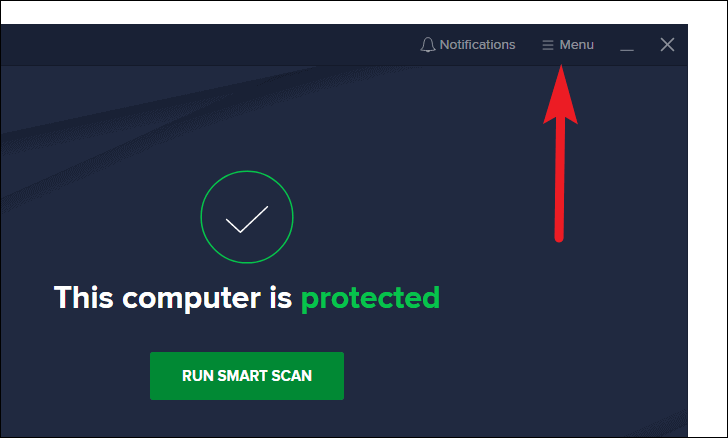 Next, click on the 'Settings' option from the list.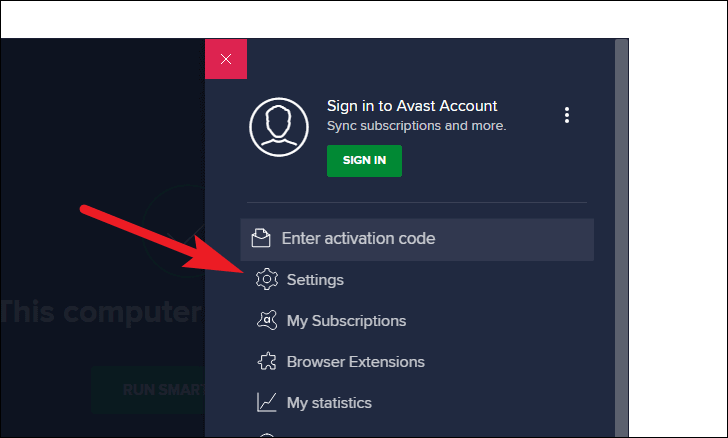 Now choose the 'Update' option from the list. After that, click on the 'CHECK FOR UPDATES' button if the antivirus has not been recently updated. Restart your system after updating if required.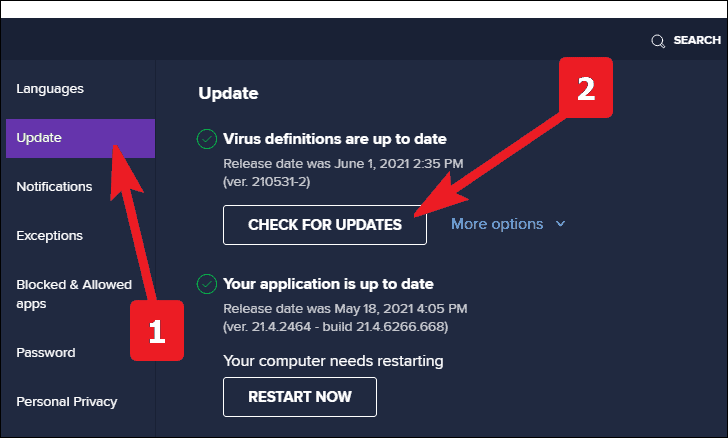 After restarting, scan the file once again after updating the software. If it is still getting reported as malware. We strongly recommended downloading another reputable antivirus such as Bitdefender, ESET NOD 32, or Malwarebytes and scan the file using a non-AVG or avast scanner.
If the threat still looms, allow the antivirus to take the necessary actions to immediately contain the file. As antivirus will completely delete or contain all the copies and related files to the program for the necessary safeguarding of your computer.
---