Video conferencing apps have been quite the heroes this year. We would have been literally unable to stay safe in the confines of our homes and still carry out connecting for work or school or just for some tête-à-tête with friends and family if it weren't for them.
In this race among video conferencing apps to establish dominance, Zoom Meetings has clearly come out ahead with other popular apps like Microsoft Teams and Google Meet trailing close by. But Skype, despite having an advantage, has been far behind in this race. Microsoft is hoping to remedy that by introducing the 'Meet Now' button in Windows 10 taskbar.
Meet Now on Windows 10 Taskbar
Microsoft is adding the 'Meet Now' button to the system tray of the taskbar in Windows 10. The button will work as shortcuts for quickly creating and joining a meeting on Skype, without requiring a Skype account.
Microsoft introduced the 'Meet Now' button on Skype earlier this year in an attempt to make it easier to host meetings on Skype that anyone could join. You no longer need the app or even an account to join a Skype video call.
Now, the 'Meet Now' integration into Windows 10 makes it even easier to host or join a meeting on Skype, even without having to download the app. You can create a meeting or join one with a meeting link or code.
To use the 'Meet Now' button, go to the notification area (the system tray) and click the video camera icon.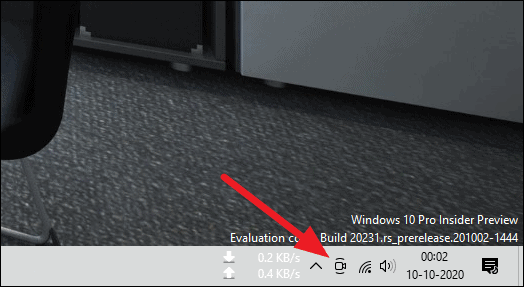 Click the 'Create Meeting' or 'Join now' buttons depending on whether you want to create a meeting or join someone else's.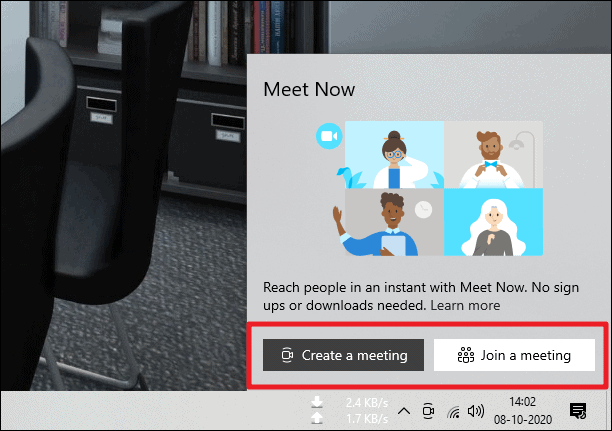 The Meet Now button will open the Skype app if you have it installed on the PC. If not, it'll open the Skype Web client in your browser where you can have meetings directly. Only Microsoft Edge and Google Chrome browsers are supported currently with this integration.
Clicking the 'Create a Meeting' button opens the meeting preview button where you can edit the meeting name, send invites to the meeting, and choose your audio and video settings before entering the meeting.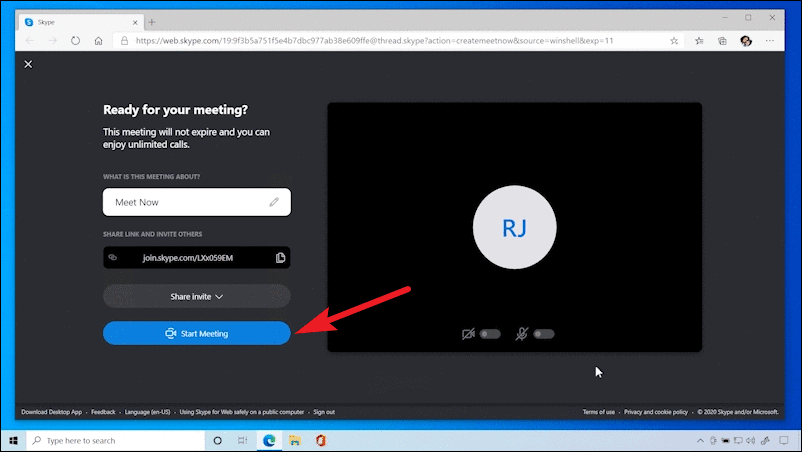 Clicking the 'Join a Meeting' button opens a window where you enter the meeting link or code and join the meeting with a single click.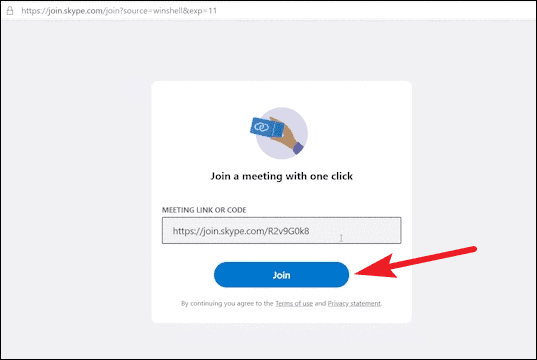 ---
The 'Meet Now' button will definitely make it easier to have meetings on Skype in just a couple of clicks. And it might even attract new users to Skype, which Microsoft must surely be hoping for.
The feature is only rolling out to a subset of Insiders in the Dev Channel at first. But it will gradually roll out to everyone in the Dev Channel. Still, there is no surety whether it will see the light of the day in a public Build of Windows.