The iPhone 7 is now a 2-year old device. If you got yours near the launch day, chances your device is now showing signs of an aging battery. While replacing the battery is a good choice when you've run your device for 2 years, updating the software to iOS 12 might help as well.
The iOS 12 is the fastest update we have tested on an iPhone. It literally improves the speed of your iPhone in a significant way. Even the GeekBench scores have significantly improved for all iPhone models when running iOS 12.
Being performance oriented, iOS 12 also improves battery life on all compatible iPhone models. We briefly tested iOS 12 on our iPhone 7 and the results were satisfying.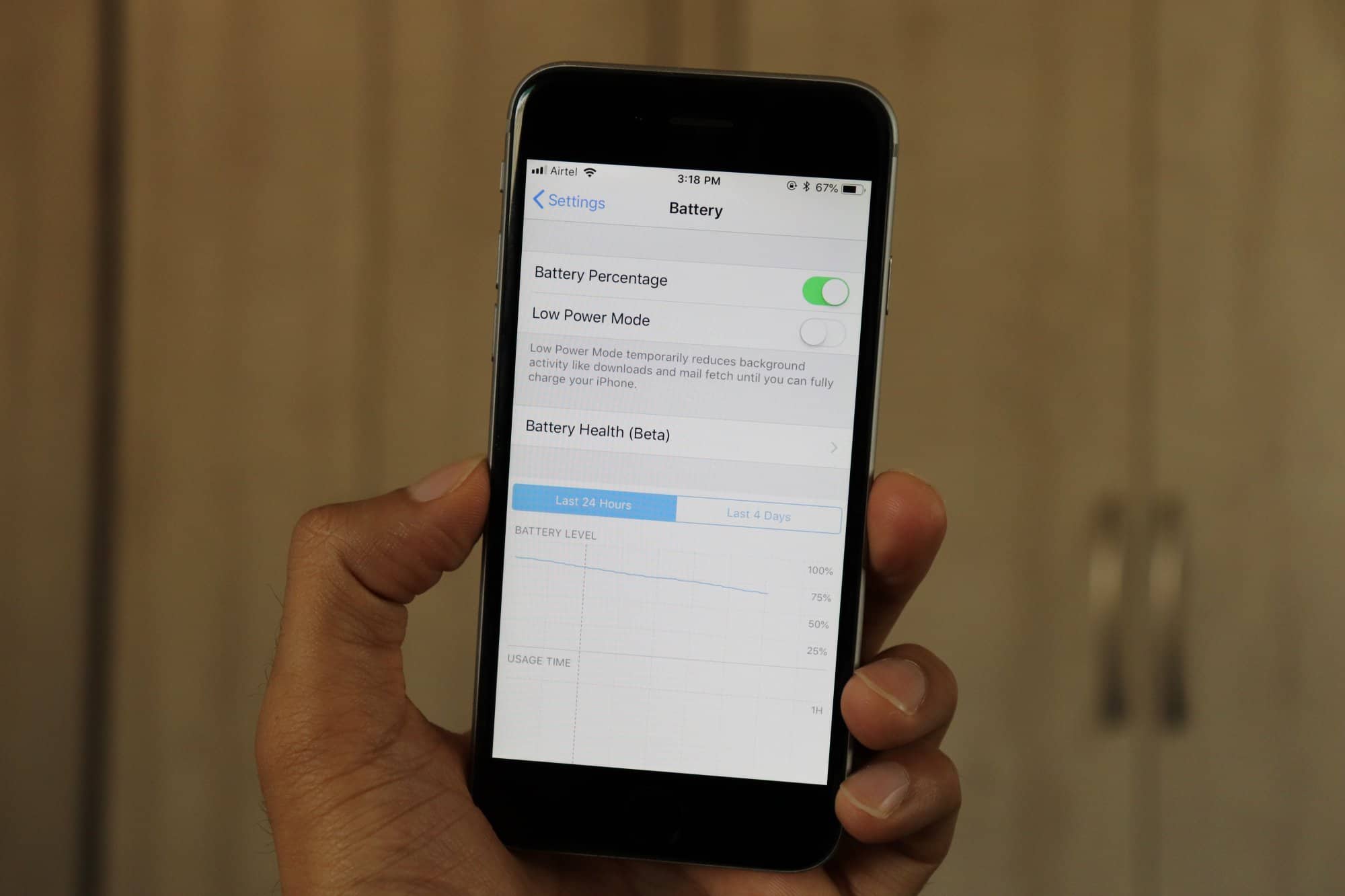 In our review of iOS 12 battery life, we pointed out about it's is on par with the iOS 11.4 update, if not slightly better. We know there's an on-going debate on iOS 11.4 battery drain problem but that applies to a very limited set of users. For everyone else, iOS 11.4 has performed quite well as far as battery life is concerned. And that's the same for iOS 12 as well.
Thankfully, there haven't been many reports of iOS 12 battery drain issue yet. The software by itself is very well optimized. However, incompatibility with some of the apps might cause battery drain problem. Delete the faulty apps in such a case. Or best, reset your iPhone to start fresh and solve the battery drain problem.
iOS 12 on iPhone 7 and iPhone 7 Plus runs very well, and hence the battery life is good too. It is almost similar to what you get on iOS 11.4. If you're coming from a version earlier than iOS 11.4, you'll see a significant improvement in battery life after installing iOS 12.
Overall, iOS 12 is the best update your iPhone will receive till date.