Being a performance oriented update, iOS 12 improves the battery life on your iPhone and iPad. We have had the iOS 12 running on our iPhone X, iPhone 6 and iPad 9.7 (2018) since the first beta release, and here's our review of iOS 12 battery life.
iOS 12 comes with a lot of changes, and one of the best is the completely revamped Battery usage stats screen. You can now see a graphical presentation of battery usage on your device for the Last 24 Hours and the Last 10 Days.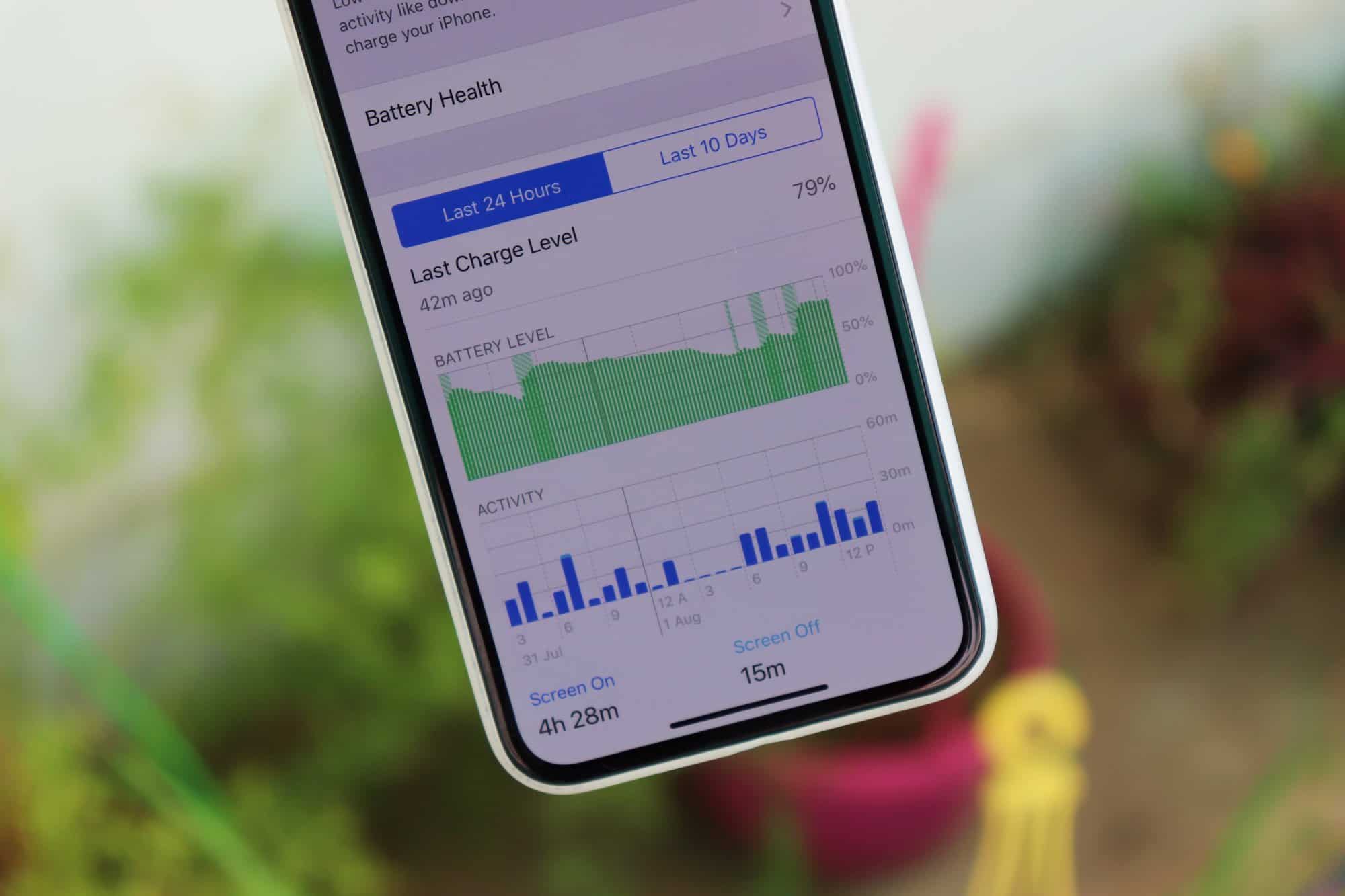 The usage time stats are defined into two categories namely Screen On Usage and Screen Off Usage. When viewing stats for the Last 24 Hours, you can view battery usage on a per hour basis. You can tap on the bar graph for a given hour to view battery usage for that particular time of the day. Furthermore, the battery usage can be checked per app as well for a given time slot.
Coming over to the Last 10 Days usage stats, iOS 12 shows the percentage of battery used during a day for each day of the last nine days. This is incredible. You can check exactly how much percentage of battery you consume during a day on iOS 12.
READ: How to fix iOS 12 Battery Drain Issues
That was all about the revamped iOS 12 battery stats screen. Let's get to the point now, how good is iOS 12 battery life?
How good is iOS 12 Battery Life?
The battery life on iOS 12 so far has been similar to what we saw on iOS 11.4.1 update. Below are Battery usage stats of iOS 12 running on our iPhone X for the past 36 hours. In between this time, the device has been used for a total of 8 hours and 30 minutes with Avg. Screen On usage of 8 hours and Screen Off Usage of 30 minutes.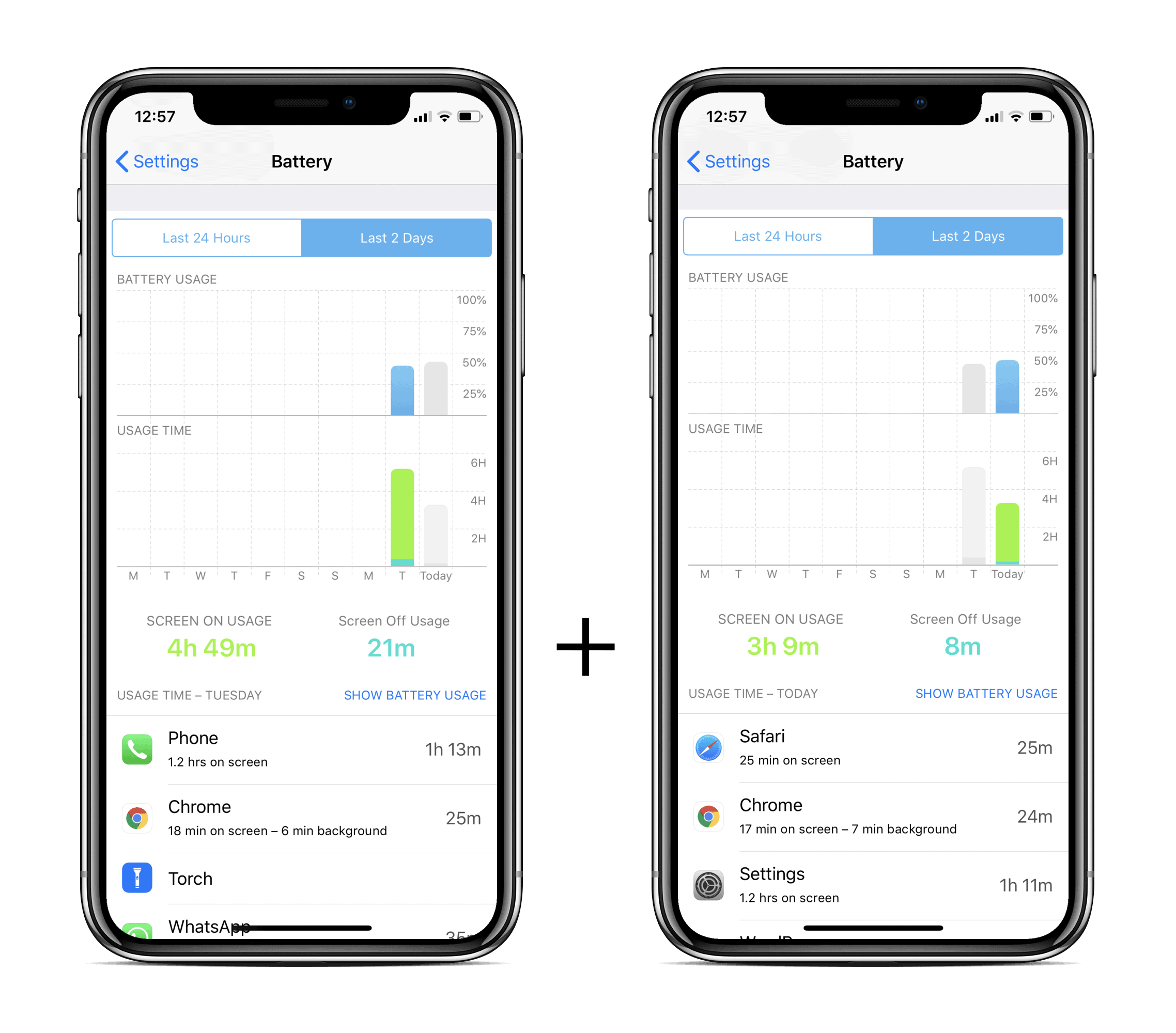 The device consumed a total of 83% of the battery for 8 hours of Screen On Usage and 30 minutes Screen Of Usage. Impressive, right? With this kind of battery backup, I am able to easily go all day long without having to charge the phone's battery.
---
If you're running iOS 12 on your iPhone or iPad, let us know about the battery life you're getting on your iOS devices in the comments section below.