Add-ons are a great way to speed up work and also improve it. When it comes to Google Meet, there are a couple of add-ons that are bound to simplify and enhance the effectiveness of your virtual classroom. If you've read our article on Chrome extensions for Google Meet and felt a little left out, if you're not a Chrome user, worry not. This article covers the top five Firefox add-ons for Google Meet.
Note: Most of these add-ons are still in the nascent stages of development and may not be as spick and span. Nonetheless, they are amazing ways to boost the performance of Google Meet on Firefox.
Google Meet Grid View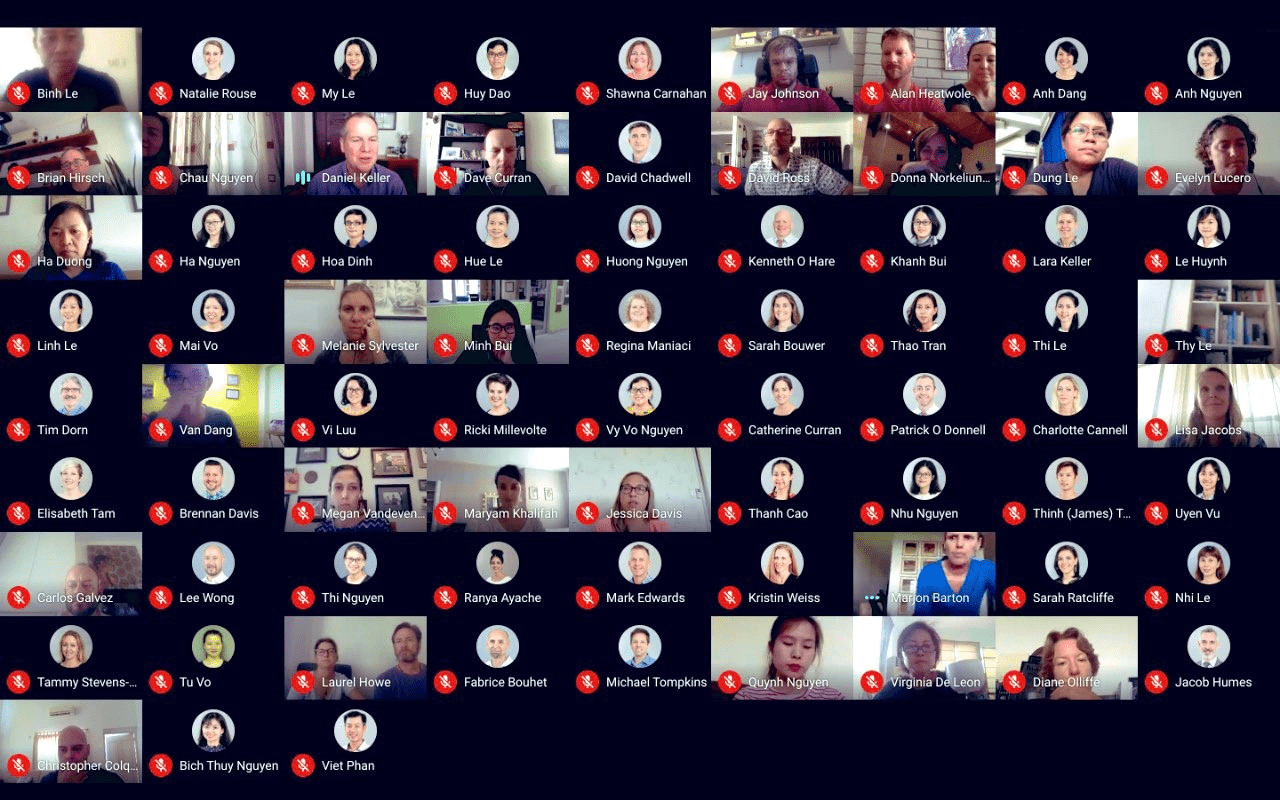 Google Meet cannot showcase all participants in larger meetings hosting more than 16 members. This add-on fills in that gap. The Google Meet Grid View add-on for Firefox enables a full-screen view of all the participants of a particular meeting.
This add-on also has an option to only show the participants with a video. The Grid View setting could be chosen as a default selection in this add-on. Besides, you could also highlight the current speakers and add or not add your own video in the grid. Teachers can easily remove, hide, mute and even pin any of the participants using this add-on. However, they would not be able to unmute any of them.
Since the Google Meet Grid View force-loads all the videos of a meeting's attendees, it can sometimes adversely impact the overall efficiency of the feature in the case of bigger meetings.
---
Google Meet Attendance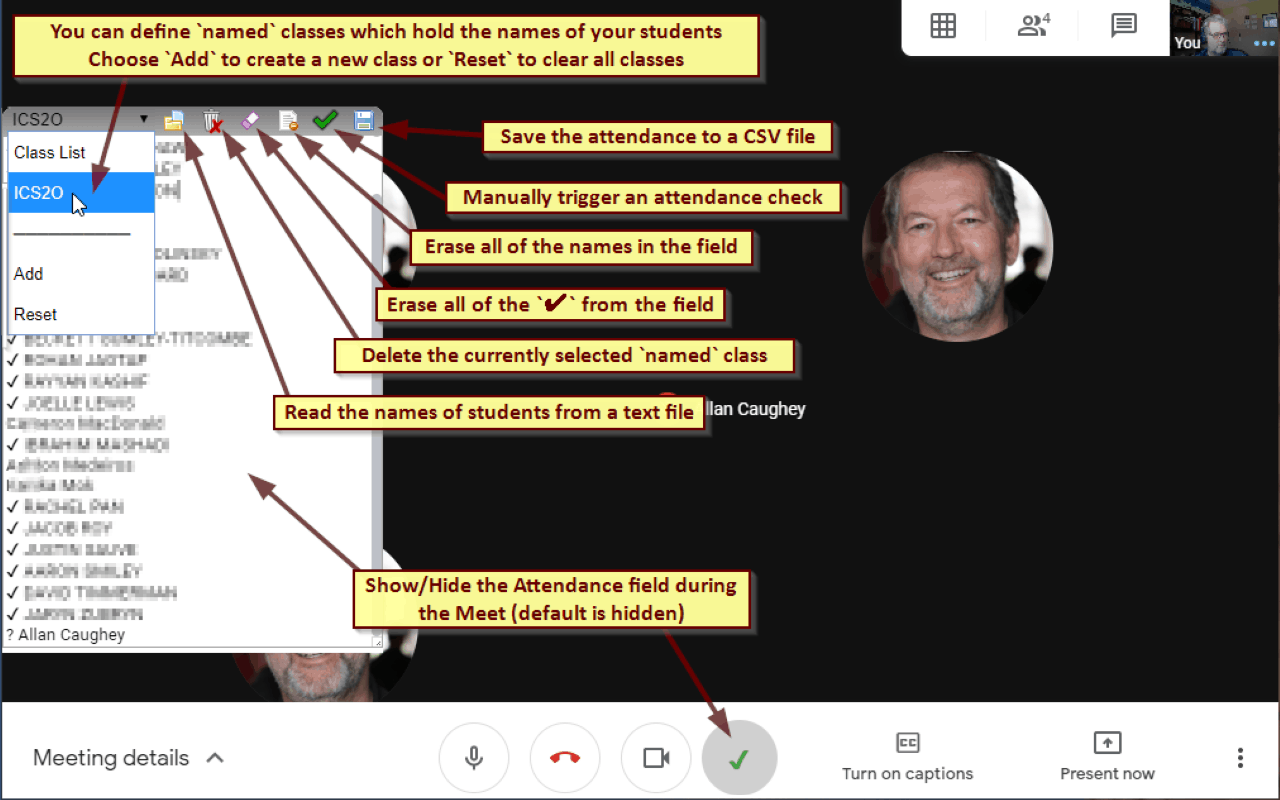 The Google Meet Attendance add-on is particularly useful for schools and teachers to automatically take attendance of students in a class. The add-on will log the names of the participants as they join the meeting and if the teacher has pre-configured student names in the add-on settings, it'll match the participants names against students names list provided by the teacher and ✔ 'tick' the names of the students that match, or put a '?' next to the participant name whose name isn't in the pre-configured list.
This add-on also has a couple more features such as clearing a given class list or even removing the automated attendance checkmarks. There is also an option to hide the attendance list from an ongoing meeting. This can be done by clicking on the 'tick' mark at the bottom of a live Google Meet session.
---
Google Meet Easy Mute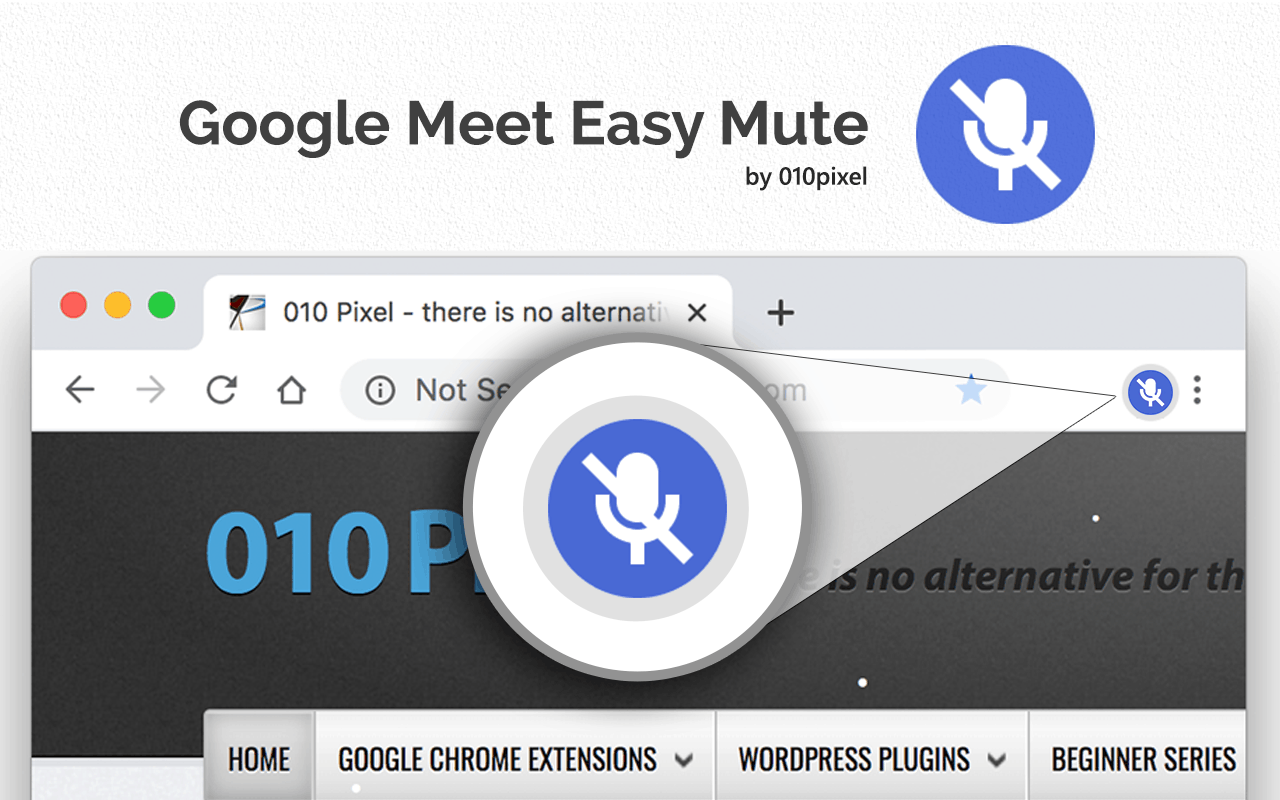 The Google Meet Easy Mute add-on is a great way to instantly mute your audio on a Google Meet session. This button would appear next to the search bar, alongside other installed add-ons. However, users would have to go onto the particular meeting page they wish to mute and click on this button. Using this button on other pages would not mute a desired Google Meet session.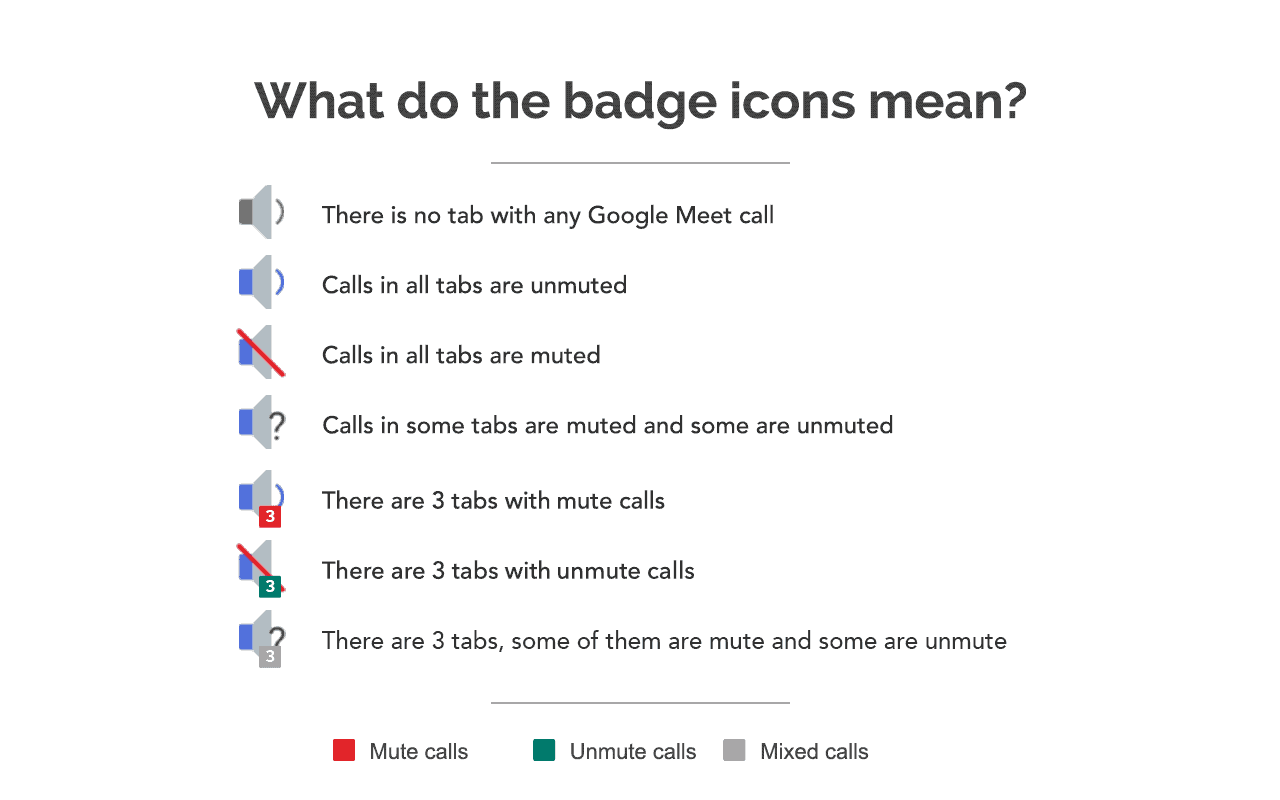 This add-on also displays the number of ongoing Google Meets on the mute button. There is an indication of how many meetings are muted and how many aren't as well. A red muted sign would mean that all the Google Meet sessions are muted, whereas a green sign would mean that none of the sessions are muted. However, a blue sign would indicate that only some meetings are muted.
---
Hide Google Meet Buttons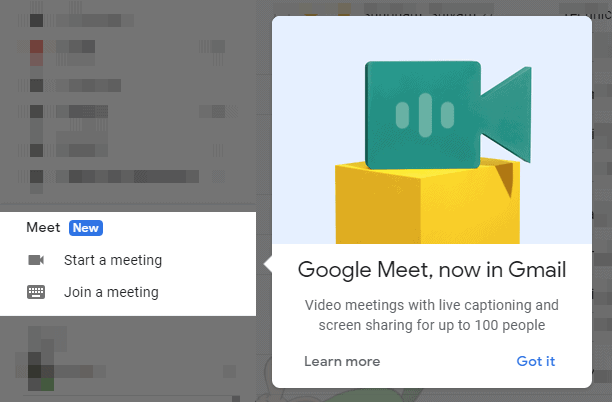 The 'Hide Google Meet Buttons' add-on for Firefox would help solve the nagging problem of seeing the Google Meet options in Gmail. This Google Meet section appears in between the labels and the chat region on the Gmail sidebar, thus pushing the chats further beneath. This add-on would help remove that Google Meet section on Gmail. It can also be used to hide the Meet buttons in Google Calendar.
---
Dark Theme for Google Meet
The Dark Theme for Google Meet add-on is a one-click button (next to the address bar) that you can use to toggle between light and dark theme in Google Meet. This dark theme would spread across the Google Meet main page, settings and even the menu. However, this is relatively a newer addition to the list of Firefox Add-on for Google Meet. Hence, it can have some bugs in it, leading to the improper application of the dark theme.
---
Hope these add-ons improve your Google Meet experience on Firefox. Although most of these add-ons have a couple more or a lot more updates to come, don't lose heart. They'd all be fully functional and developed in no time!