Users have waited for the arrival of SharePlay in iOS ever since Apple announced the feature at WWDC'21. But iOS 15 came and the feature was missing.
Now, SharePlay is officially here for iPhone and iPad. It'll soon be available for Mac as well; it has arrived for macOS 12.1 beta now. Imagine the frustration if you've finally got SharePlay and are now experiencing troubles with it. I suppose you don't need to imagine, you're already experiencing those. Well, here's how to get rid of those troubles!
Make Sure you're Using the Right Version
SharePlay might be finally available on iOS but you need to be on the right version to use it. SharePlay requires iOS 15.1 or iPadOS 15.1 to be able to watch movies, listen to music, or share your screen with others.
Before that, the SharePlay button might be there but it will be grayed out. To check your iOS version, open the Settings app. Then, tap the 'General' option.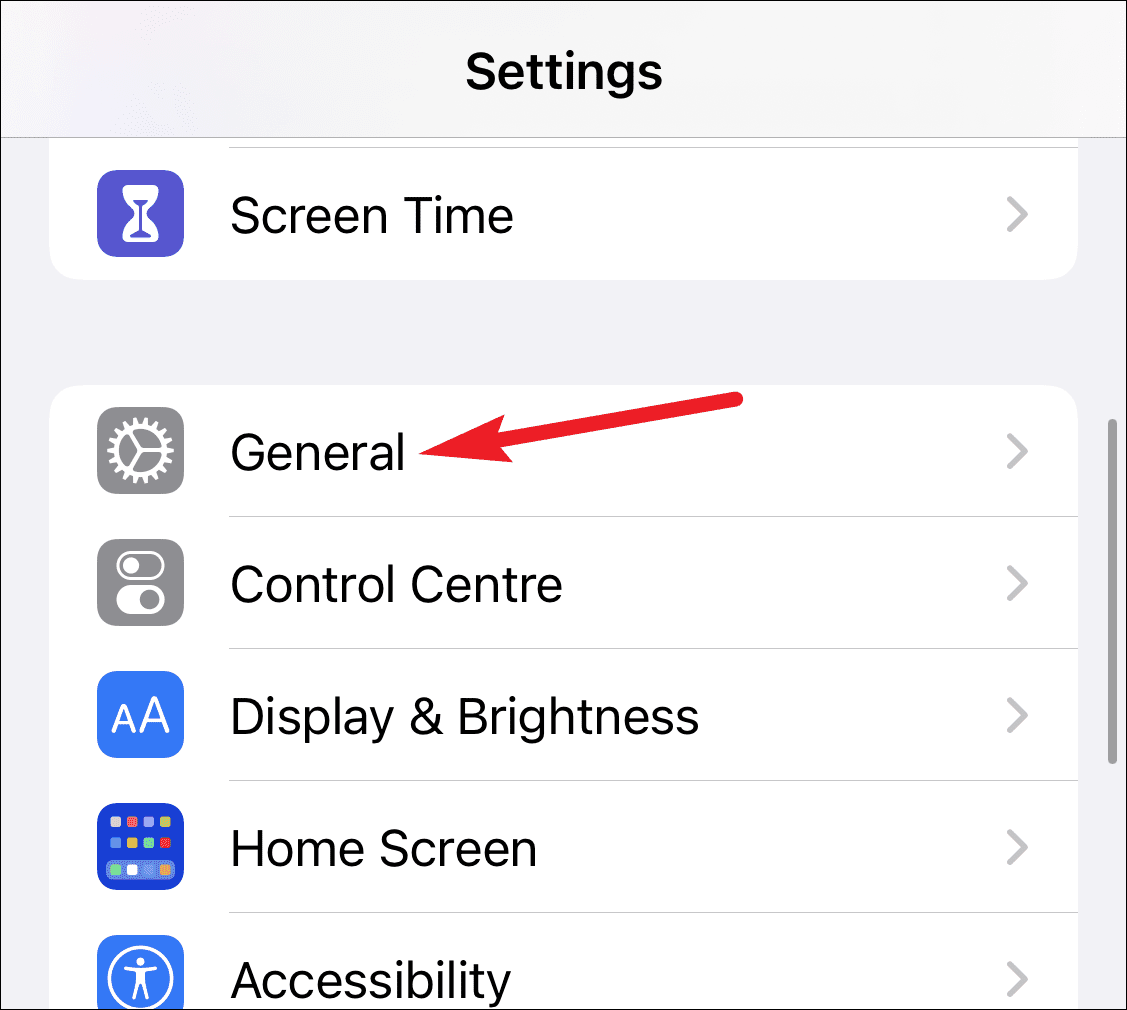 In the General settings, tap the option for 'Software Update'.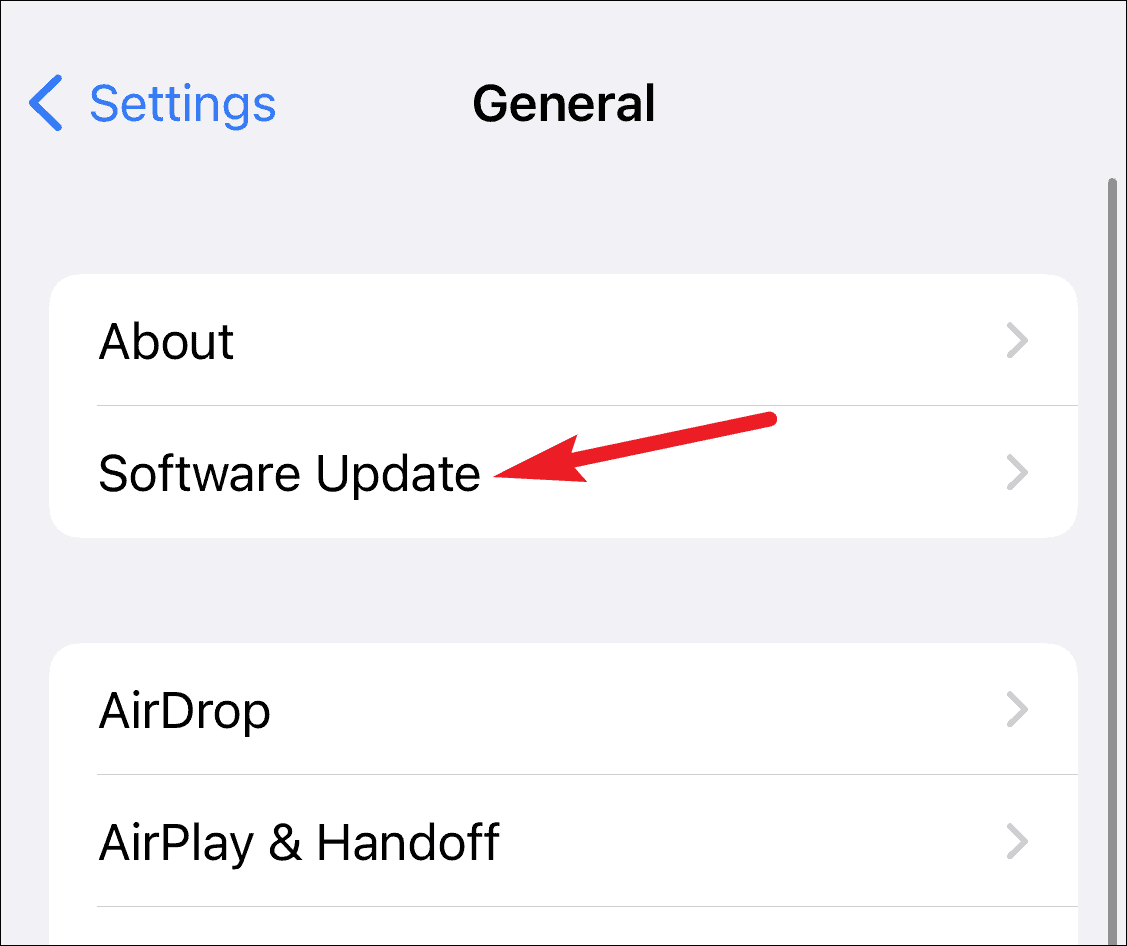 If you're on the right version, move on to the next fix. Otherwise, the available update will appear. Tap the option to download and install the software update.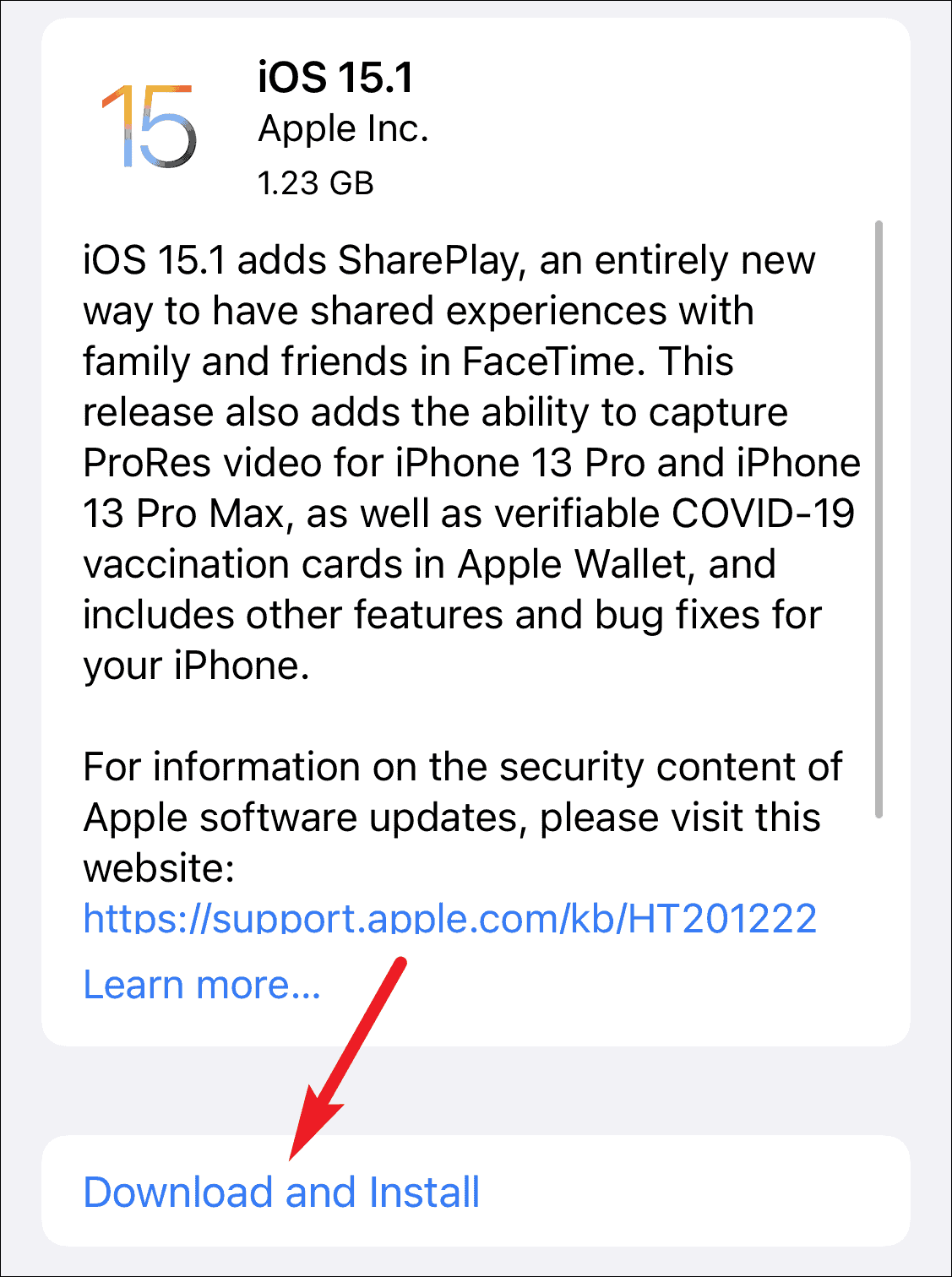 Also, while you're at it, remember that you cannot use SharePlay in FaceTime on Mac yet. SharePlay is available on macOS if you're using the public beta macOS 12.1 right now. Otherwise, you're going to have to wait for the actual release and shift to iPhone or iPad.
Double-Check the iOS Version with other Participants
Unlike many other features, SharePlay is a two-way street and won't work unless everyone in the call is on the page, or rather the same iOS. Ask others in the call if they're on iOS 15.1 as well. Otherwise, they'd need to update their software first.
Also, if anyone in the call is using an Android or Windows device to connect to FaceTime, SharePlay won't work for them. FaceTime might have opened its arms to include Android and Windows users, but it's still keeping features, like SharePlay, tucked away and out of reach of those arms.
Make Sure SharePlay is On
If everyone's on the right version, it's time to move on to other fixes. First, check that SharePlay is on for your device. Although the feature is on by default, it's possible you or someone else might have disabled it by accident.
Open the Settings app and scroll down to 'FaceTime'.
Then, tap the option for 'SharePlay'.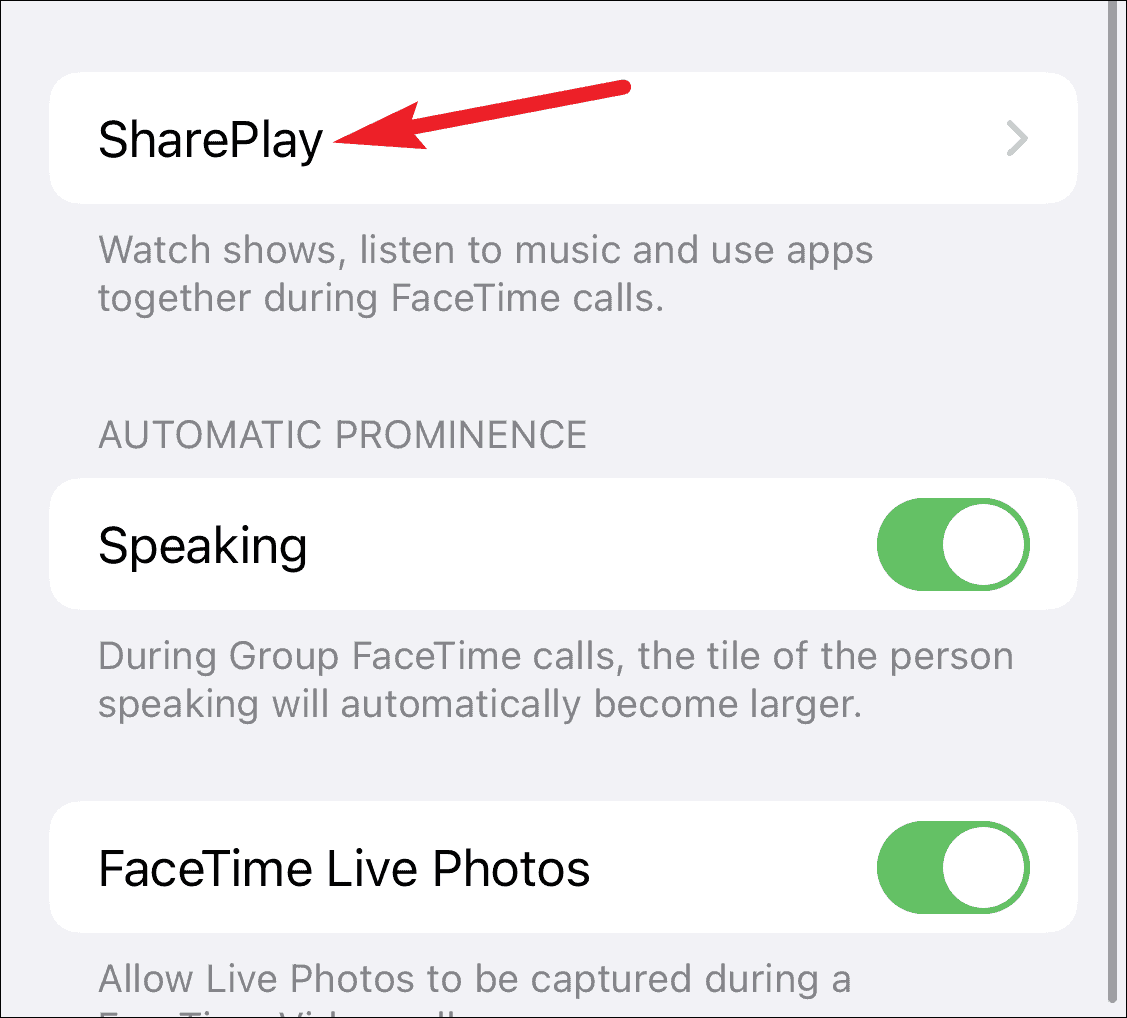 In the SharePlay settings, make sure that the toggle for 'SharePlay' is on.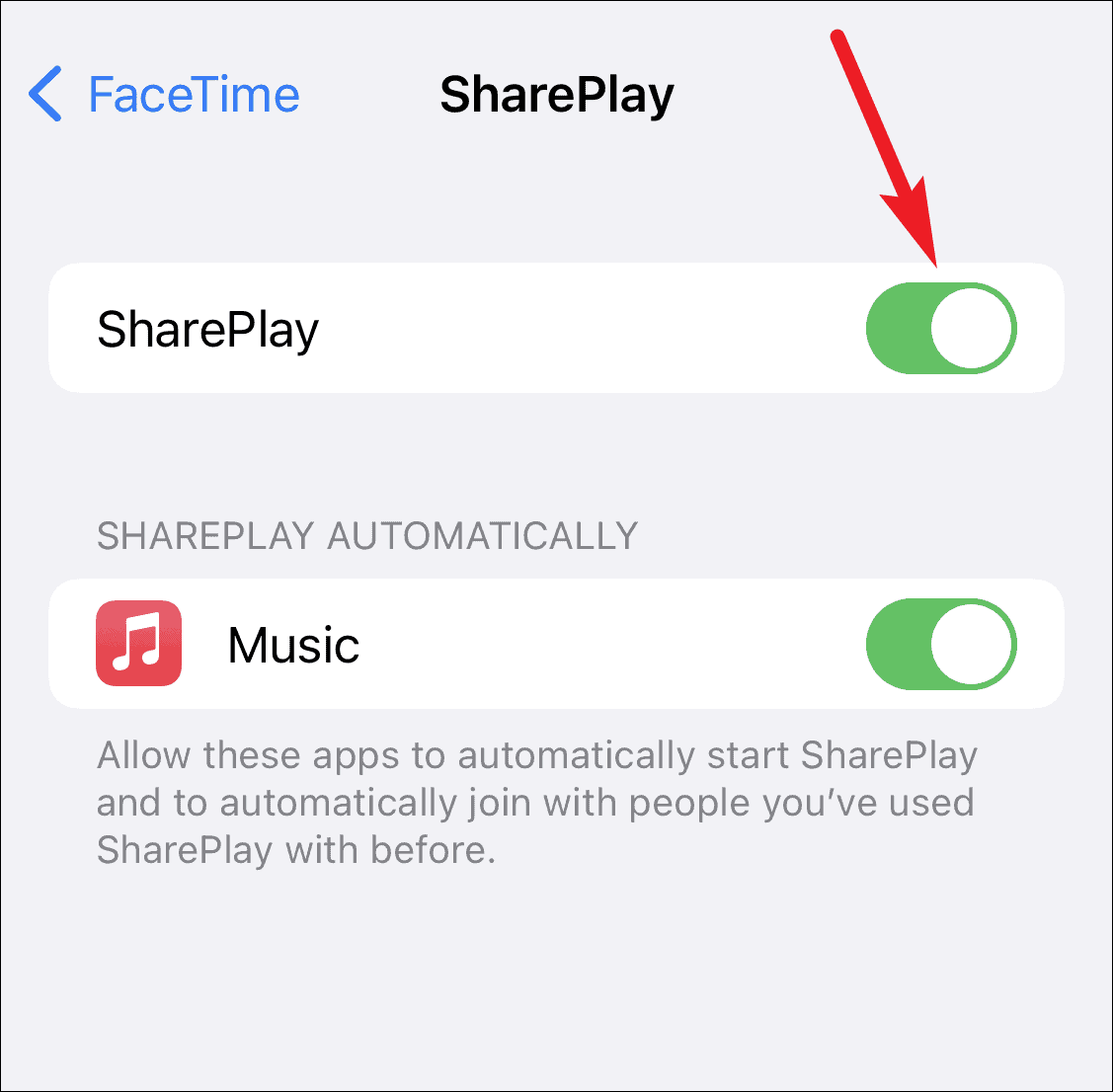 Check There's Not an Issue with the App
SharePlay is a relatively new feature and as such, there aren't that many apps that support the SharePlay integration right now. Make sure that the app you're trying to use SharePlay with does support SharePlay.
You can see the handful of apps that support SharePlay from this AppStore link. Another way to see if an app supports SharePlay is to look out for the SharePlay banner that appears as soon as you open a supported app on a FaceTime call. You'll see a banner saying 'Content Will SharePlay Automatically' in a supported app. For apps that don't support SharePlay integration, try sharing your screen with SharePlay instead.
If the app is supported but for some reason, you can't use it for SharePlay, check that SharePlay is enabled for the app.
Open the Settings app and scroll down to 'FaceTime'.
In FaceTime settings, tap 'SharePlay'.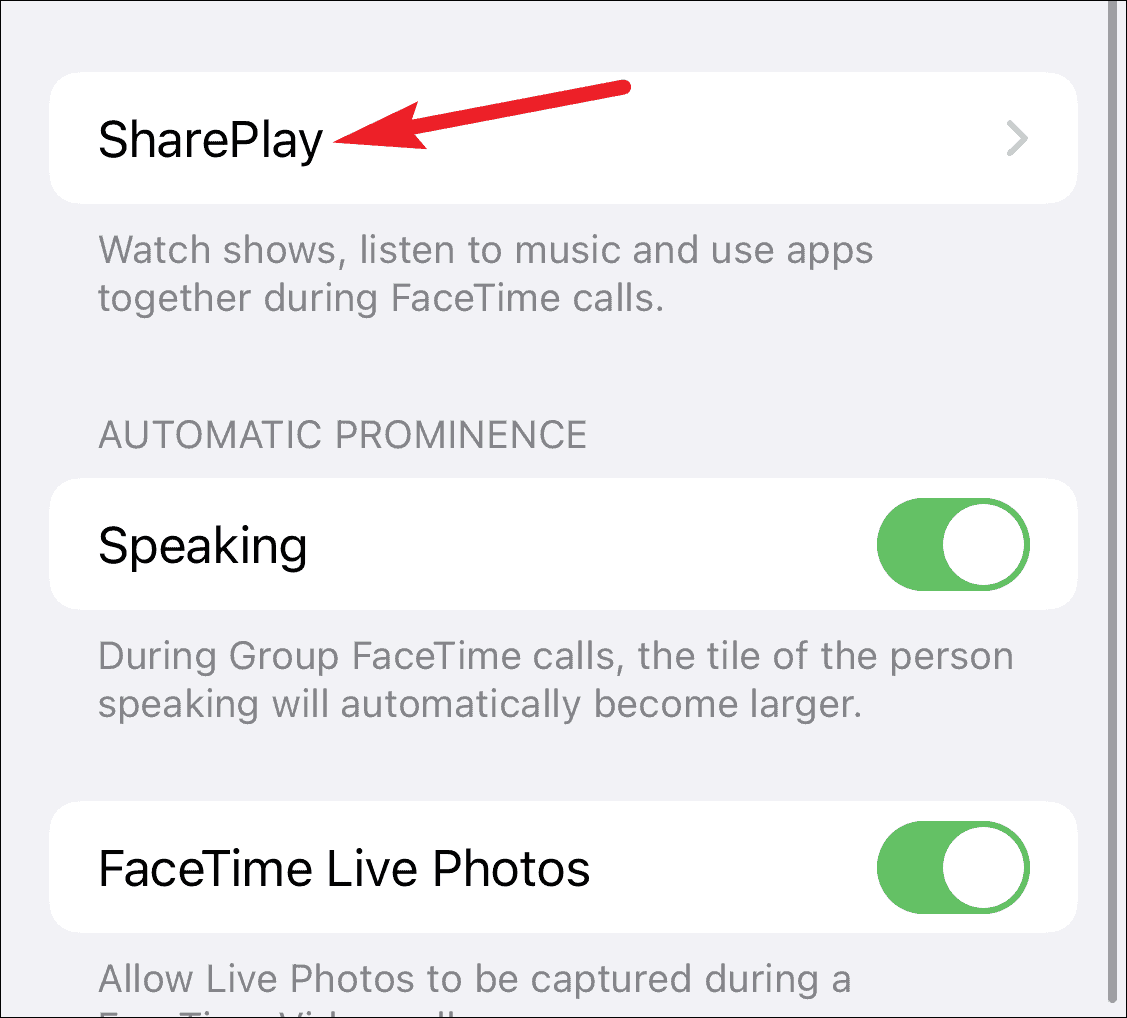 Then, make sure that the toggle for the apps you're trying to use with SharePlay is on.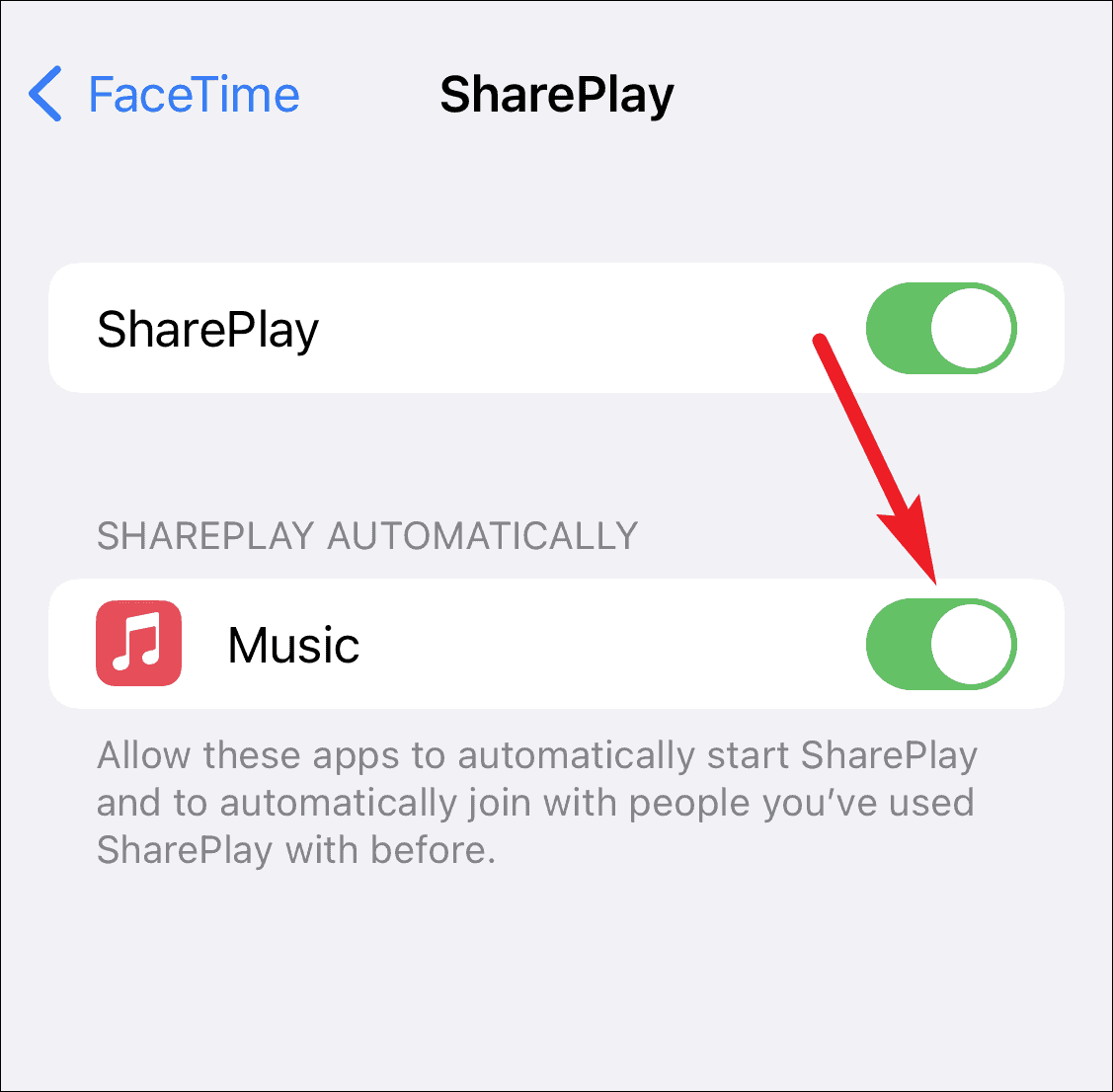 If the problem is coming from someone else's end in the call, first, make sure that they have an active subscription to the app (if the app needs one) as SharePlay integration requires everyone in the call to have a subscription on their end to prevent illegal sharing.
Also, ask them to confirm that SharePlay is enabled for the app for their device as well.
'Content Not Available to Play' Error
There's a chance that you're trying to play an Apple+ title and getting an error that says, "This title isn't available to SharePlay with people in different countries or regions." If you're getting this error, then there isn't something wrong with SharePlay. You can try to play another title, but you'll likely end up with the same error.
That's because SharePlay currently seems to work only locally. So, you can only SharePlay titles with people in the same country or region as you.
If you ask us, that looks a lot like an oversight on Apple's part. People often catch up with friends or family members who are abroad. So, Apple needs to sort out a way in Apple+ and probably with other services like Disney+, HBO Max, etc. to make SharePlay available across countries. But that might not happen at all.
Workaround: You or your friend can try to change the region/ country for your Apple ID in a ploy to trick SharePlay if you really want to watch titles with someone and set the same region as the other.
But this trick won't work if the person trying to change their region has an active Apple subscription. You would first need to cancel your subscription before you can change stores. The same applies if you have funds in your Apple ID; you'll first need to spend them before you can change stores.
To change country/ region, go to the App Store and tap your 'Profile icon' in the top-right corner of the screen.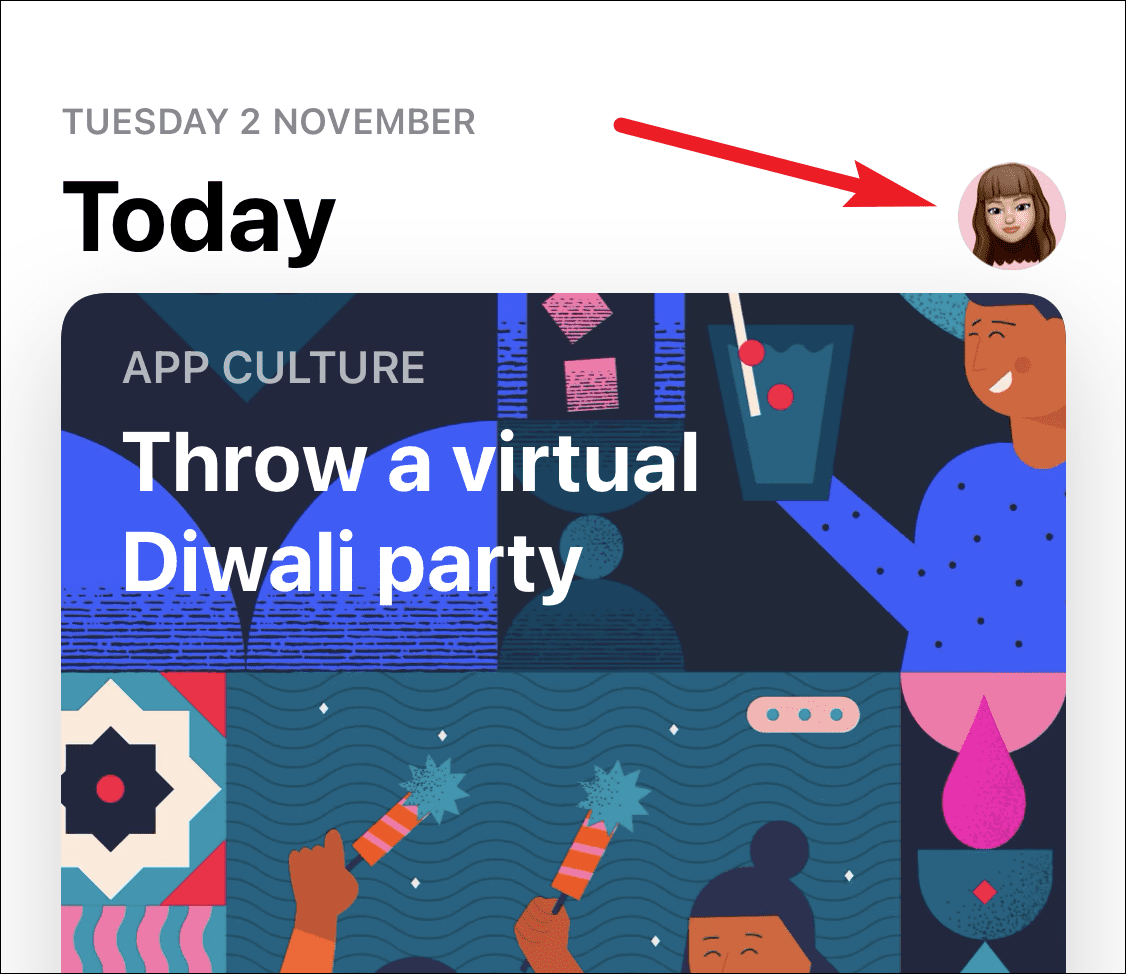 Then, tap your 'Profile name'.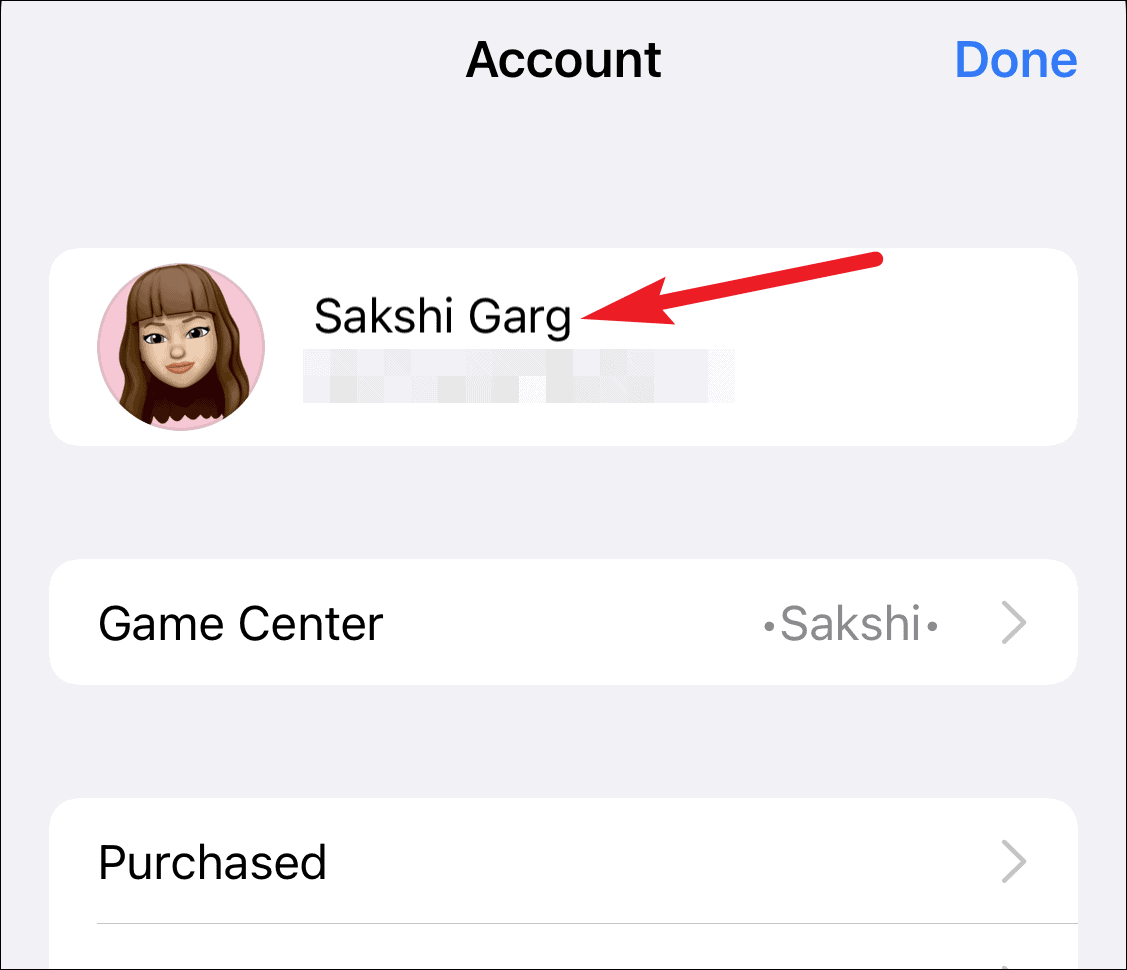 Tap 'Country/ Region' and select the same Country or Region as your friend.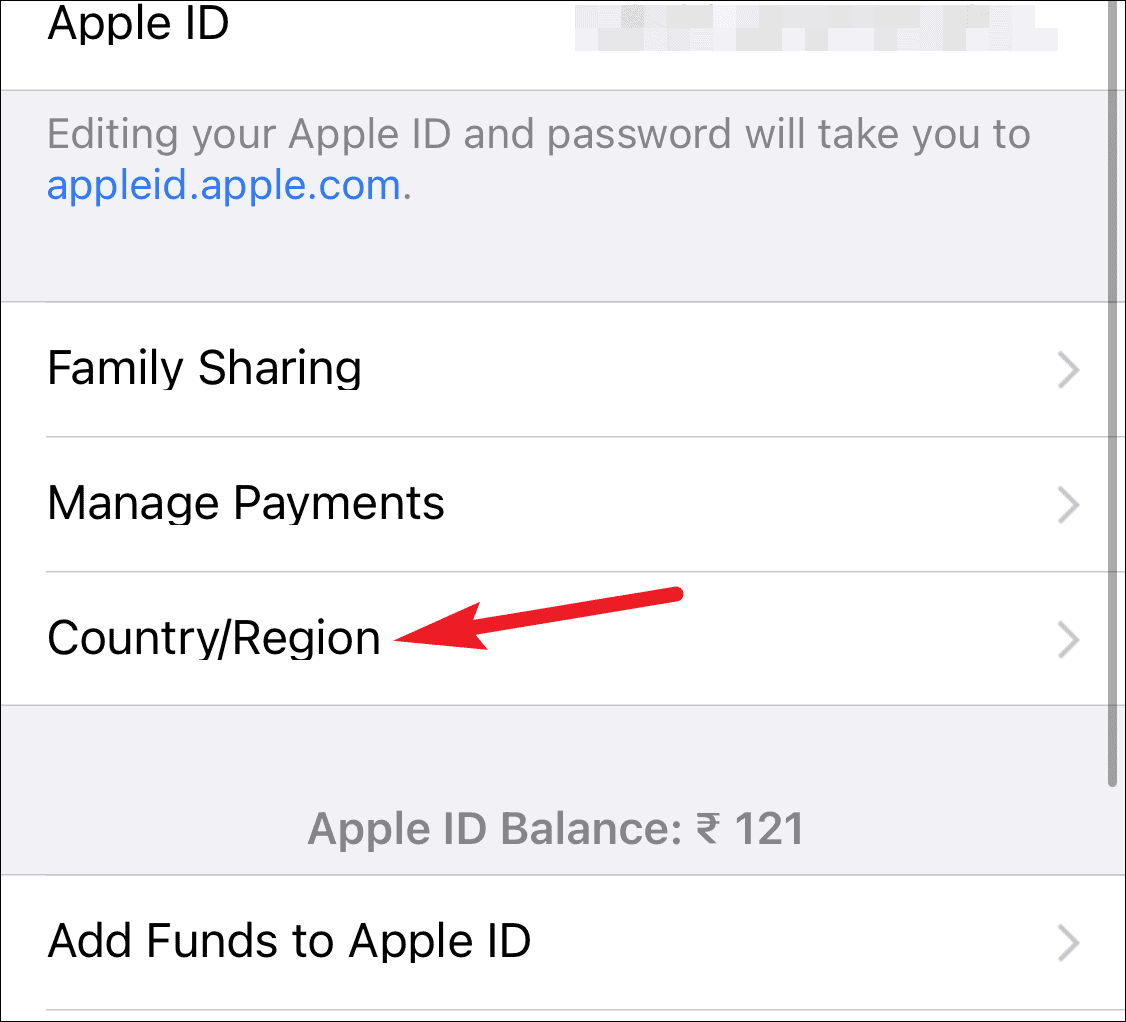 Disable and Re-enable FaceTime
If there's no problem with everything else, from the iOS version to app subscription and region, then it's time for some other measures to fix the problem.
Try disabling and re-enabling FaceTime. This will essentially restart FaceTime, and delete any files from the server that might have been corrupted.
Open the Settings app and go to 'FaceTime'.
Then, turn off the toggle for 'FaceTime'.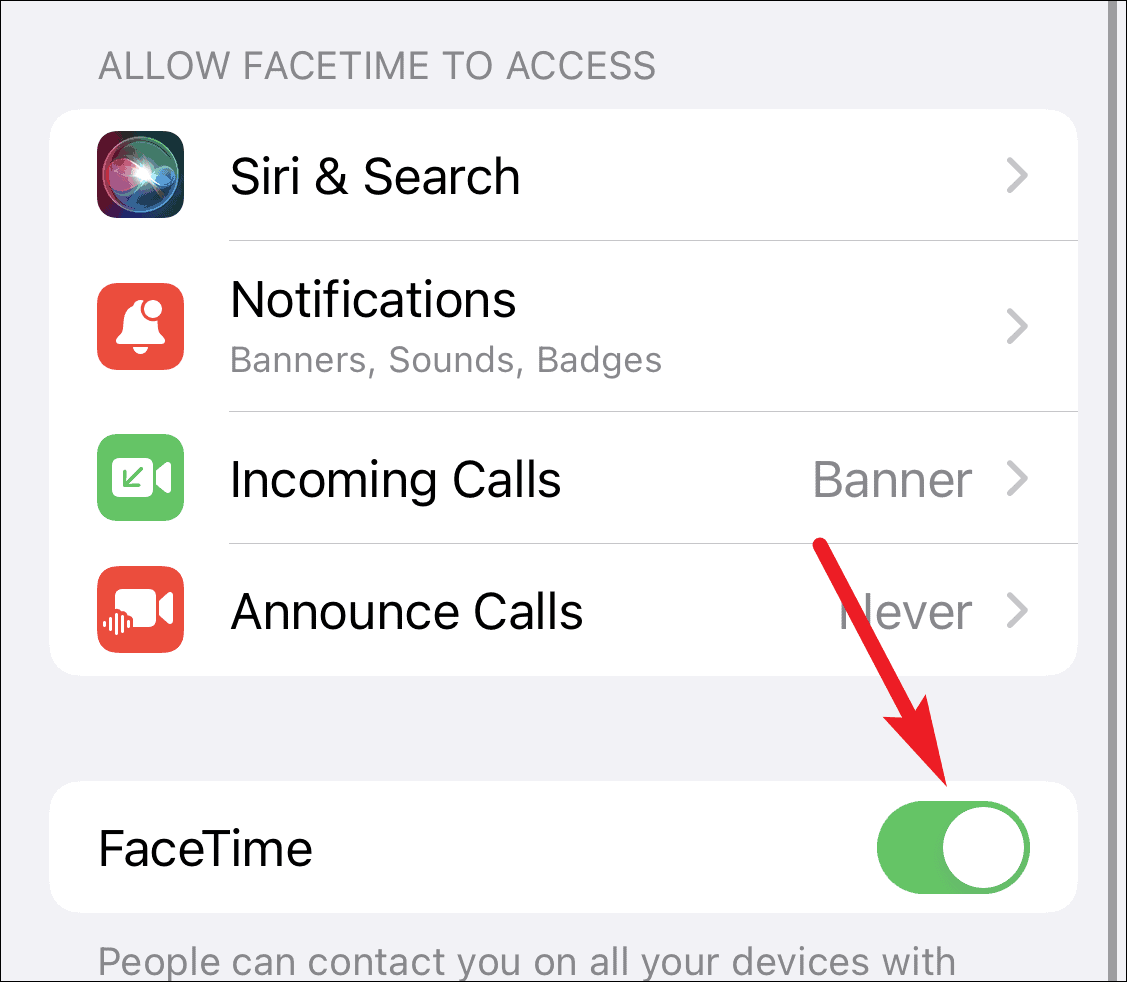 Wait for a couple of minutes and enable the toggle again. Then hop on a FaceTime call and see if the issues with SharePlay are gone.
Restart the Device
Try restarting or force restarting your iPhone if the problem with SharePlay still persists. Whether you restart or force restart your device, the philosophy behind both is the same: it might reset whatever is causing an issue with SharePlay.
To restart your iPhone, press the sleep/ wake and volume up buttons (on devices without a home button) together or press the sleep/ wake button (on devices with a home button) until the 'slide to power off' screen appears.
Then, turn off the power and power on the device after a couple of minutes. Go to FaceTime and test SharePlay out!
Sign Out of FaceTime and Sign In Again
Signing out of FaceTime and signing back again, too, resets any potential bugs or corrupted files on the server. Go to FaceTime from the settings app.
Tap your Apple ID at the bottom of the Caller ID that appears in a blue link.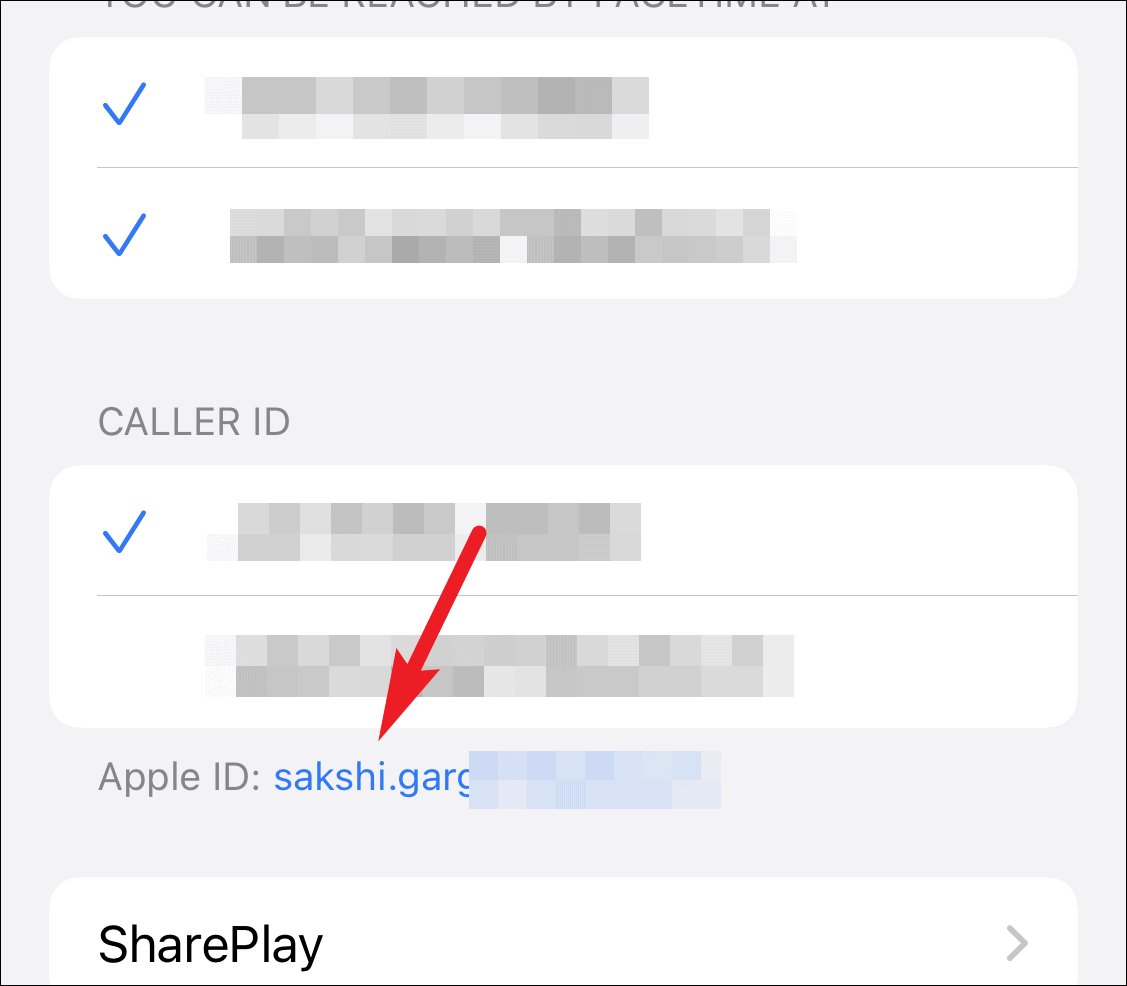 Then, tap 'Sign Out' from the options that appear.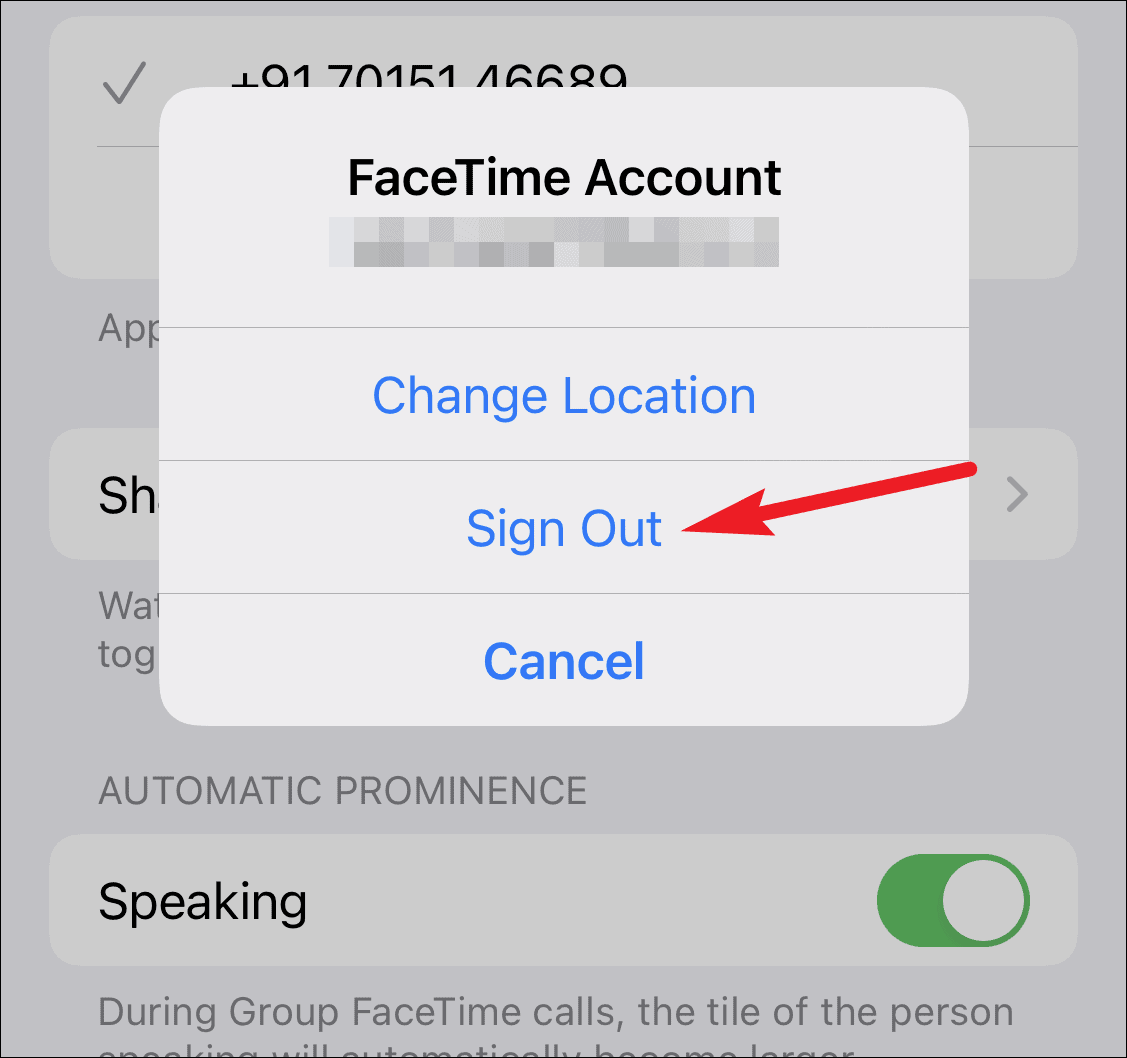 After a minute, sign back in.
Reset Your Network Settings
If all else fails, reset your network settings as the last Hail Mary play. Before you reset your network settings, note that while it doesn't delete any data from your iPhone, it will delete saved Wi-Fi passwords, as well as cellular, BlueTooth, and VPN settings.
Open the Settings app and tap the option for 'General'.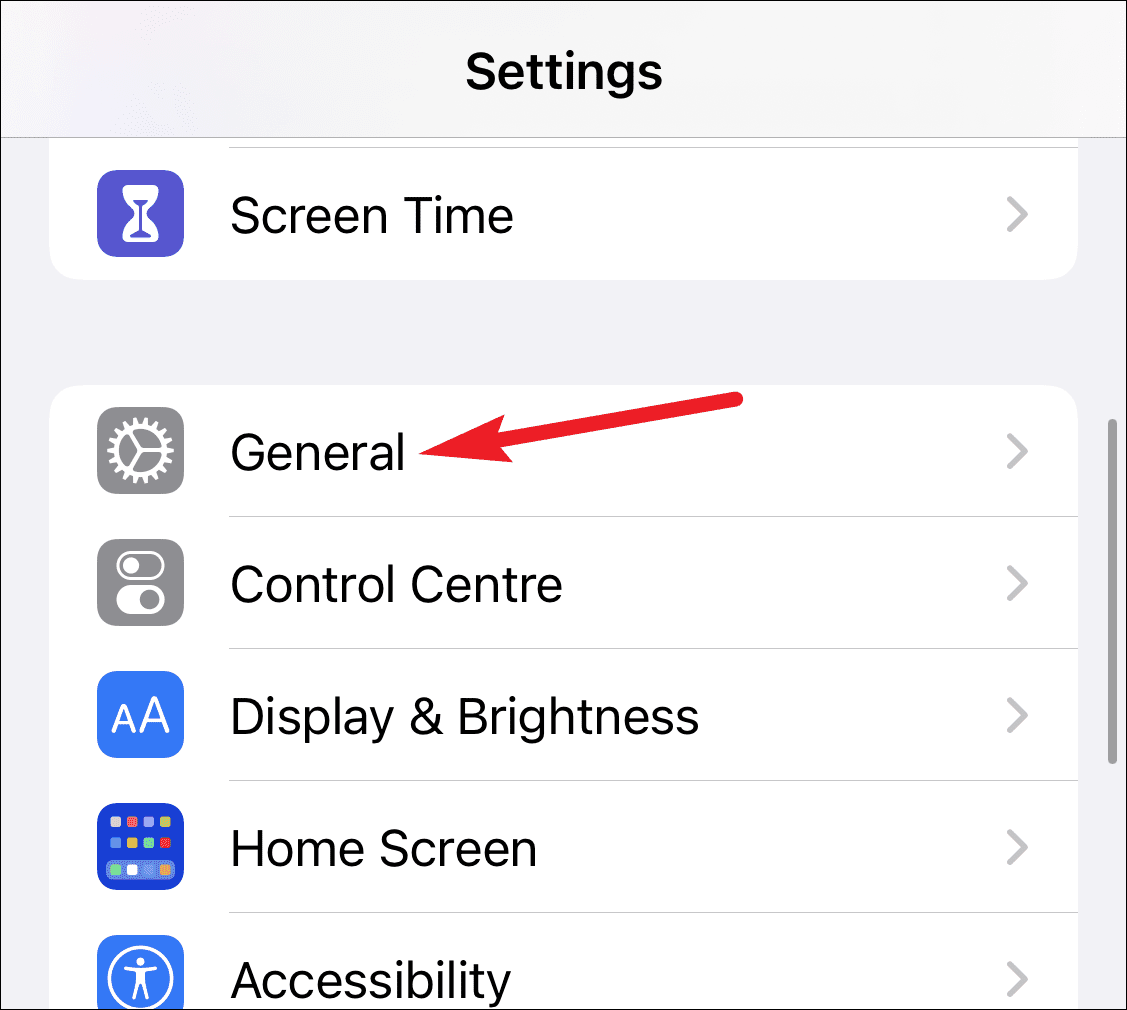 Scroll all the way down and tap 'Transfer or Reset iPhone'.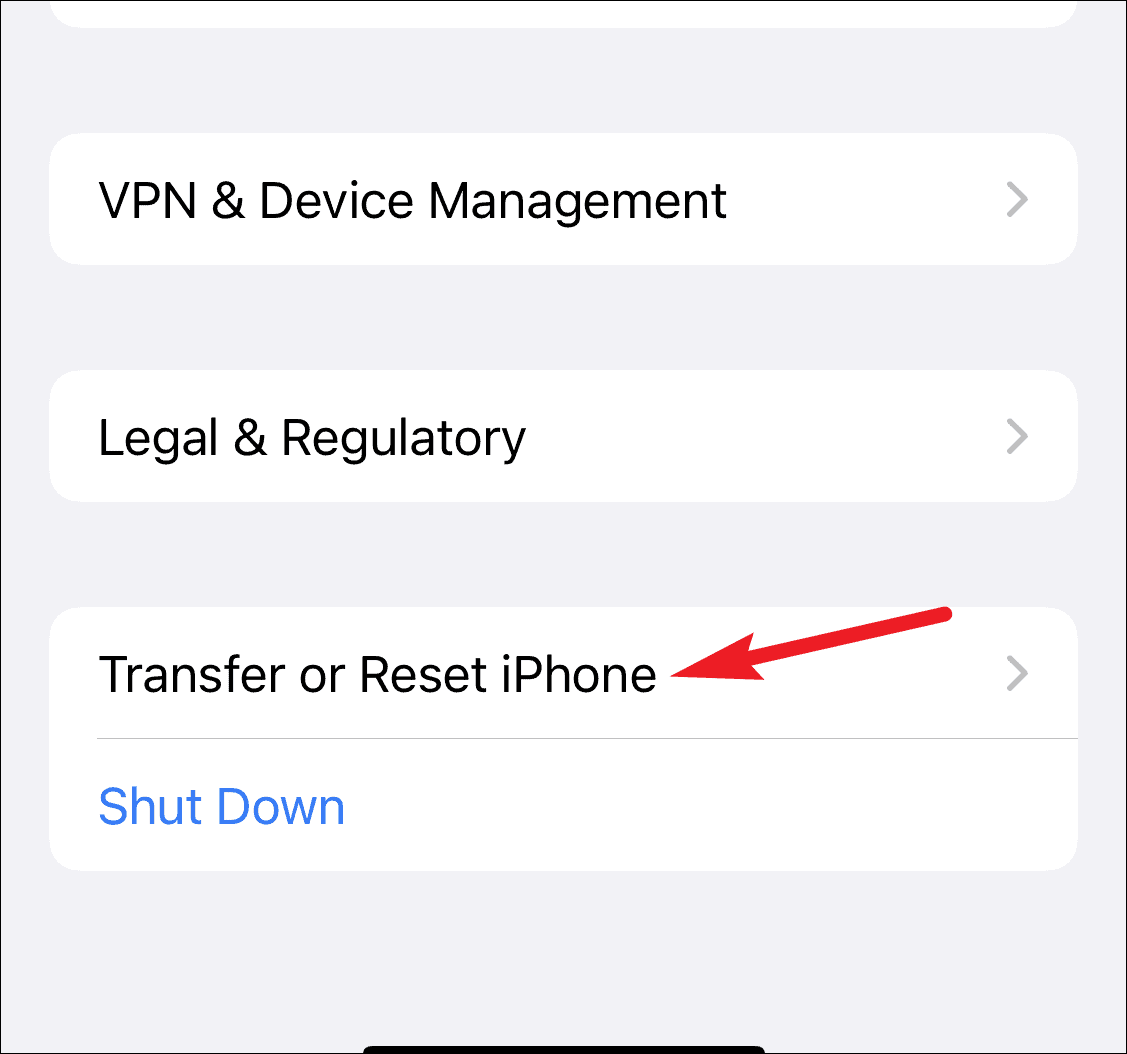 Then, tap 'Reset'.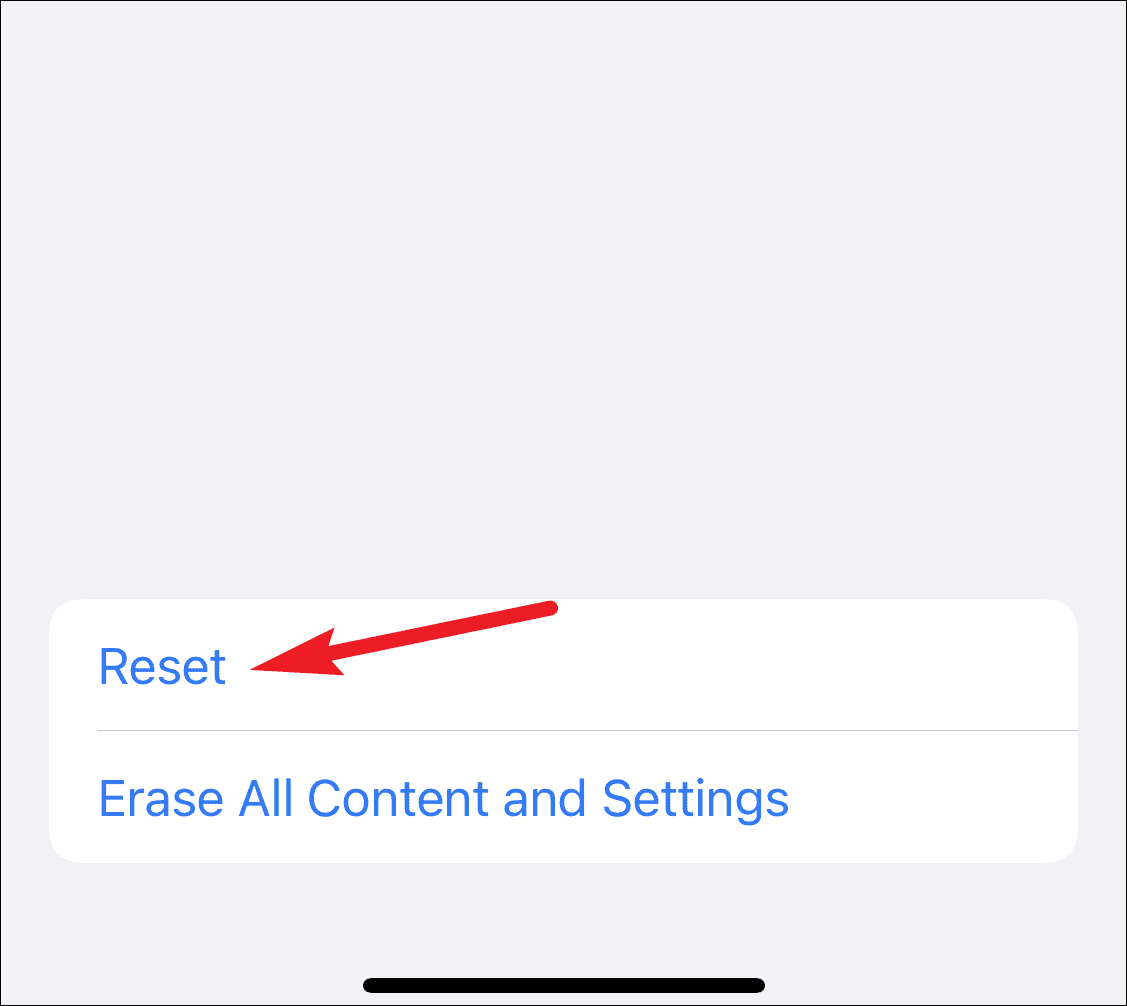 From the options that appear, tap 'Reset Network Settings'.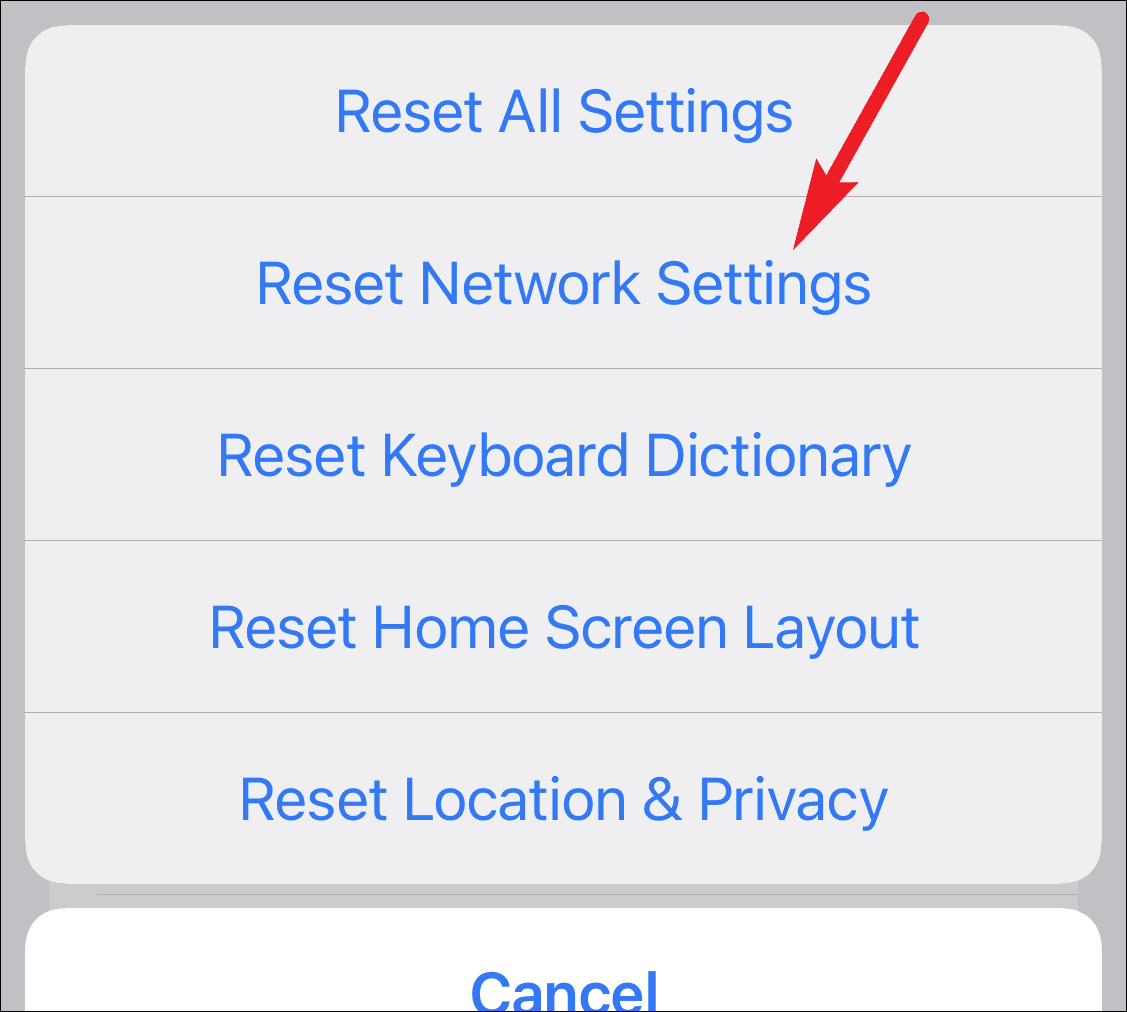 Enter your iPhone passcode when prompted to confirm.
---
Hopefully, this fixed your issue and you're watching movies with friends on FaceTime by now. But if nothing worked, try contacting Apple Support as it might be some hardware-related issue.