Backing up your library folders is really important because these folders hold crucial data and files that can't be easily replaced, like your important documents, saved files, contacts, pictures, videos, and more.
The more you use a computer, the more data gathers in your library folder over time. While Windows 11 includes a built-in backup tool, OneDrive, which gives you 5 GB of free storage space, this can fill up quickly. That's why Microsoft provides another built-in tool called File History, which lets you automatically back up your essential files offline to an external drive.
It regularly makes backup copies of your files, like documents and photos, so that if something goes wrong with your computer or if you accidentally delete a file, you can easily restore it.
With the File History feature, you can also choose how often you want to back up your files and how long you want to keep those backups. Here's how you can set up and use File History in Windows 11.
Enable File History
Setting up and using File History in Windows 11 is a pretty straightforward process. Let's start by enabling the File History feature in Windows 11:
Open the Start menu, type file history, and select the top result under Best match. Alternatively, you can go to Control Panel > System and Security > File History.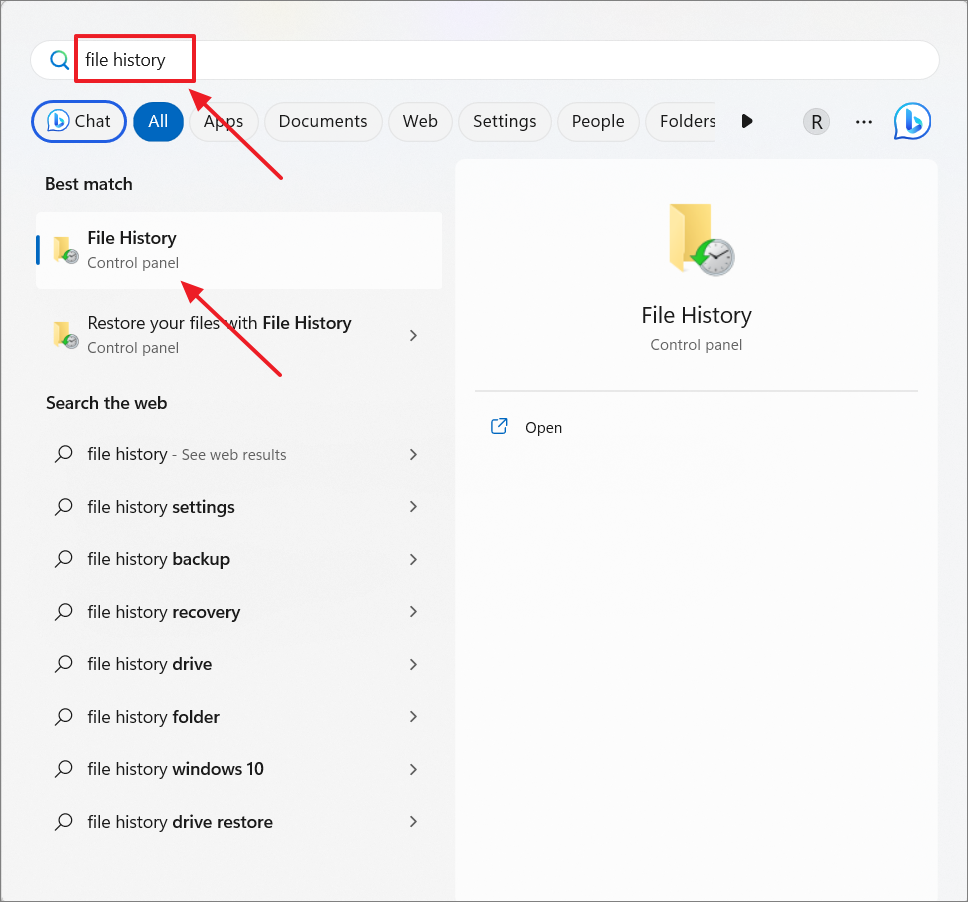 When the File History control panel pops up, you'll notice that it has already scanned for compatible drives connected to your computer and chosen one as the File History drive (if there's a suitable drive available).
To enable File History, simply click 'Turn on'.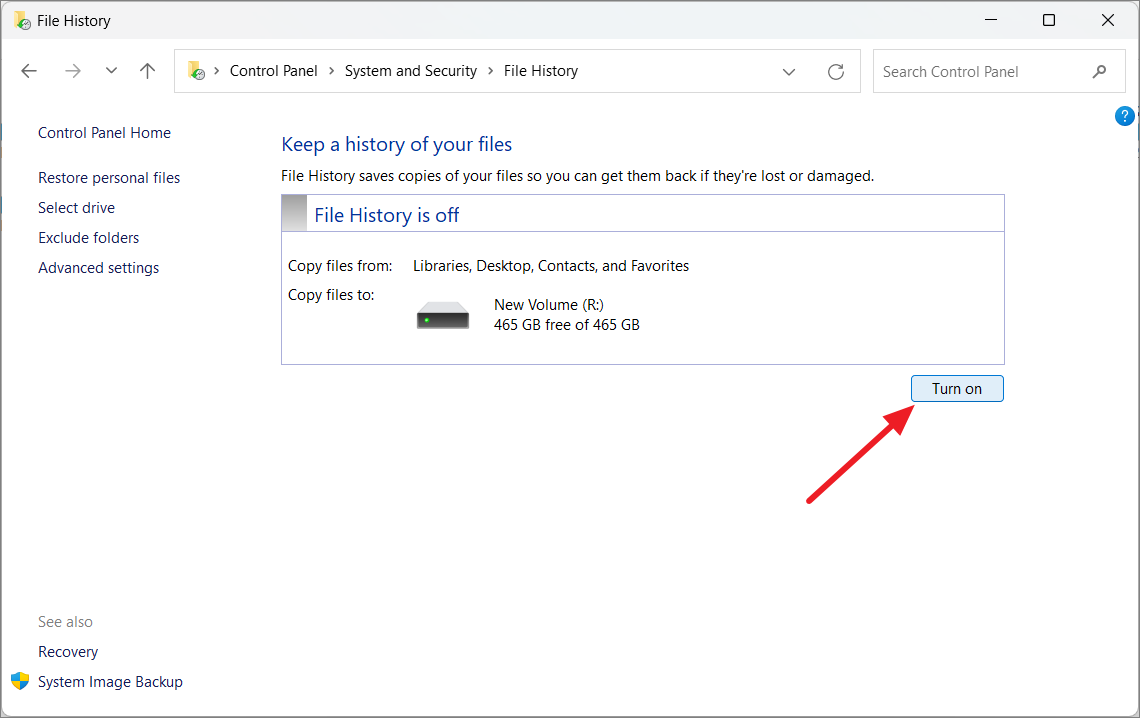 If you're not happy with the chosen drive or there's no drive selected, you can pick a different one by clicking on 'Select drive' from the menu on the left.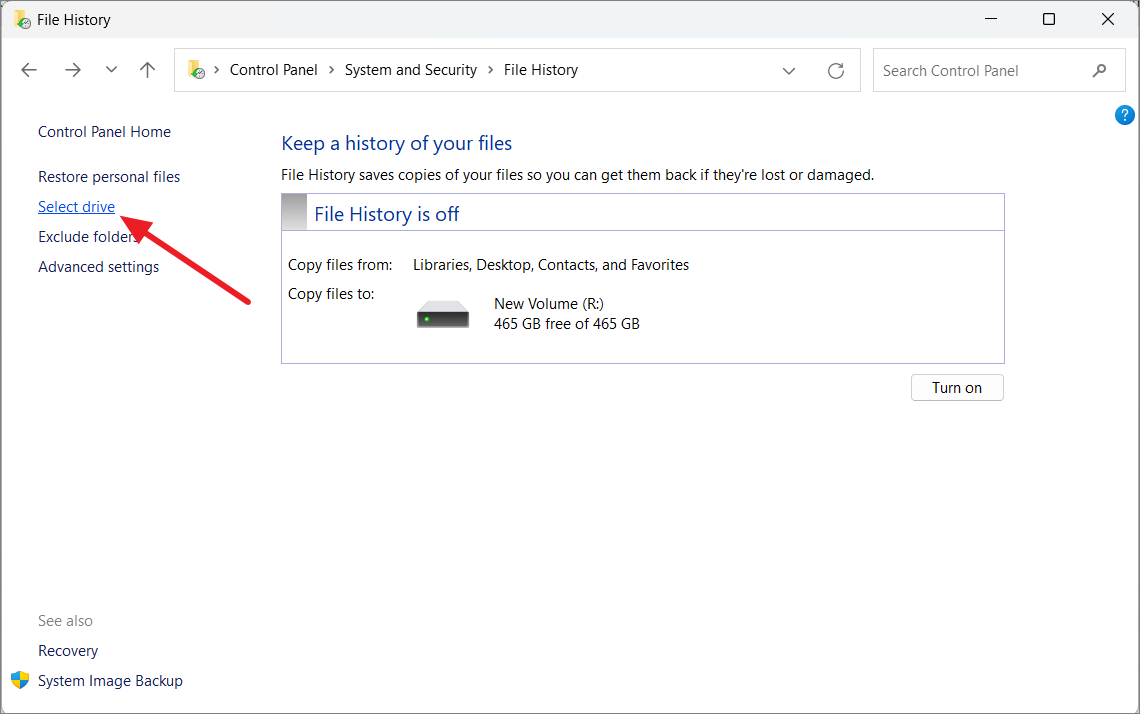 In the next window, just select the drive you want to use and click 'OK'.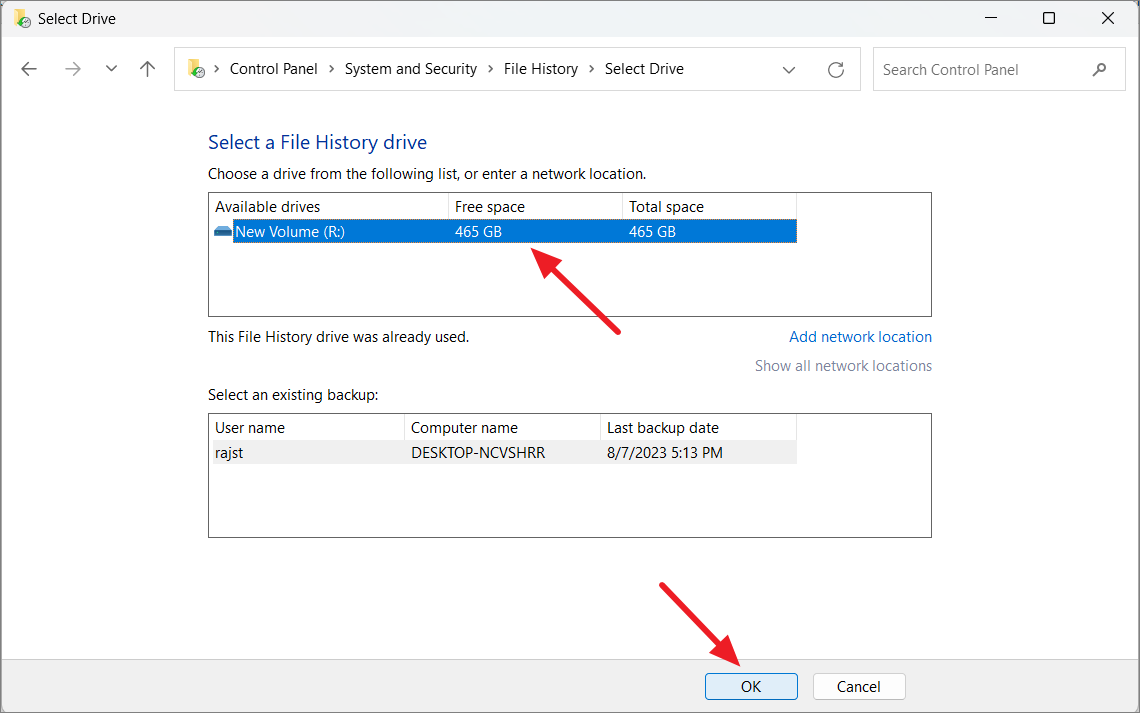 If you see a message asking, 'Do you want to move your existing files too?', you can click 'Yes' to move any files that have already been copied from the previously chosen drive to the new one. If not, just select 'No'.
If you wish backup your files to a network folder, click 'Add network location' and select the network folder. Once you've selected the drive, File History will start to automatically save your files in a folder called 'FileHistory' on that chosen drive.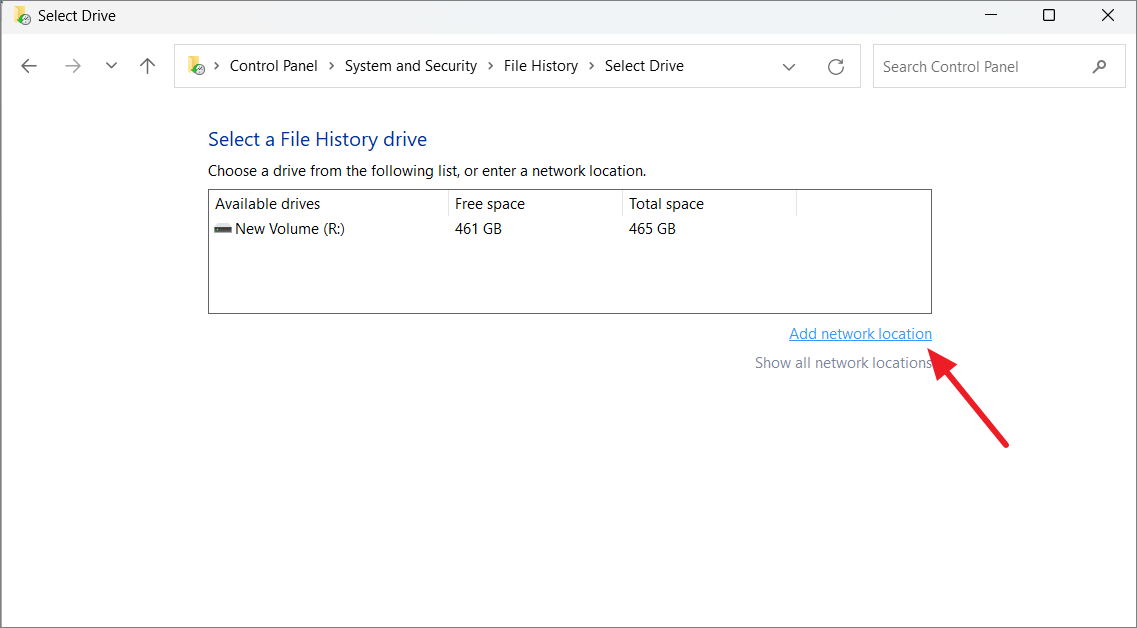 By default, File History backs up files every hour. However, if you want to begin the backup process right away, simply click 'Run'.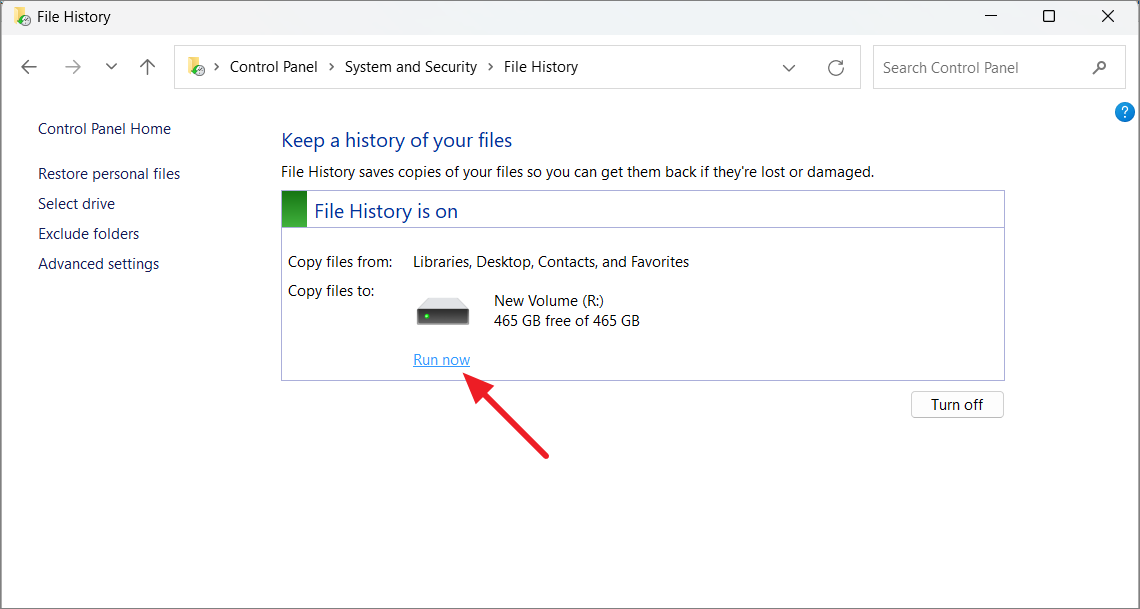 Add Folders to File History
By default, File History backs up important folders like Documents, Pictures, Videos, and Desktop. But if you want to back up any other folder, you can do that too.
Navigate to the folder you want to add to the File History, right-click on it, and select 'Show more options' to open up the classic Context menu.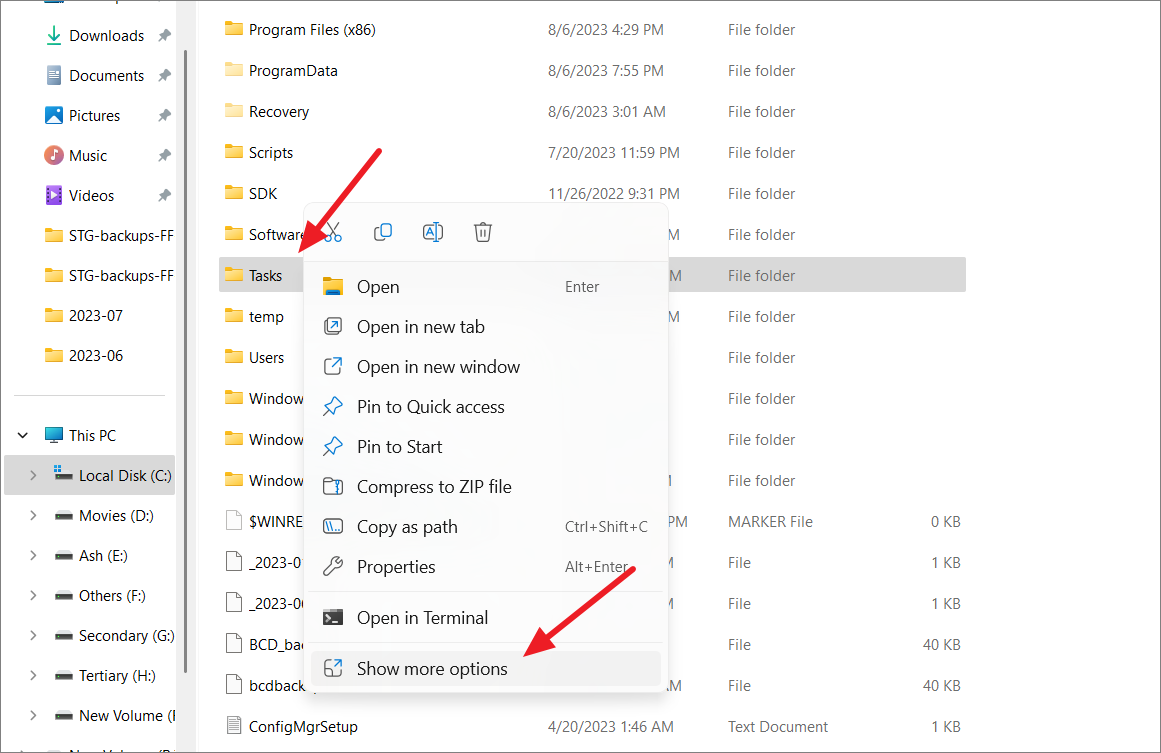 Then, hover over the 'Include in library' option and select the library folder where you want to put the folder. Any folder you add to the library will be backed up automatically.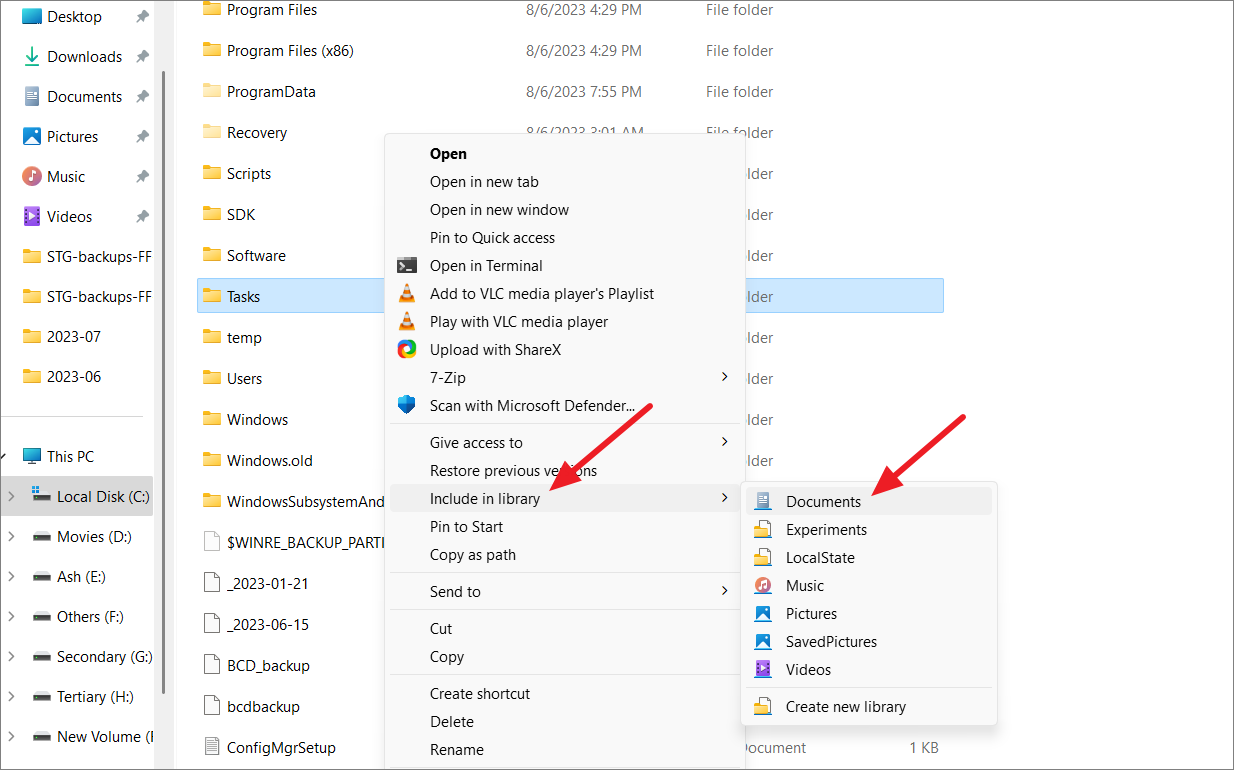 Exclude Folders from the File History
As we mentioned before, File History saves copies of files from libraries, your desktop, contacts, and favorites. But if there are folders you'd rather not include in the backup, you can exclude them. In Windows 10, there was a list of folders you could remove, but in Windows 11, you'll need to manually add the folders you want to exclude from the backup. Here's how:
To exclude folders from File History, click 'Exclude folders' in the left panel of the File History window.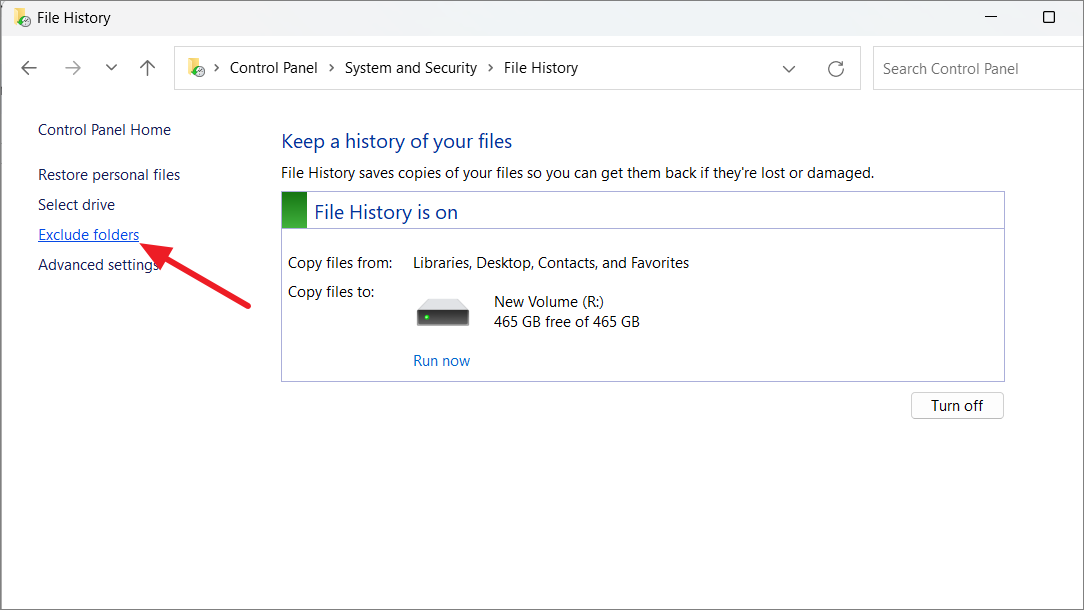 In the next window, click the 'Add' button at the bottom left.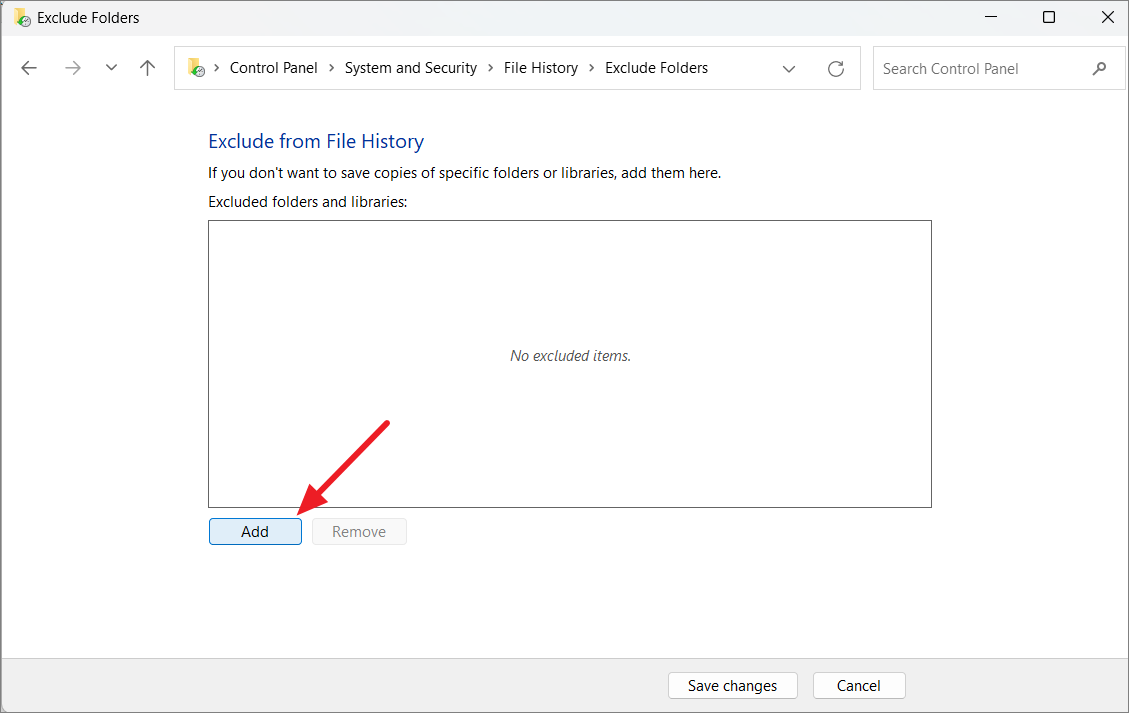 Navigate to the folders you want to exclude, select them, and click 'Select Folder.'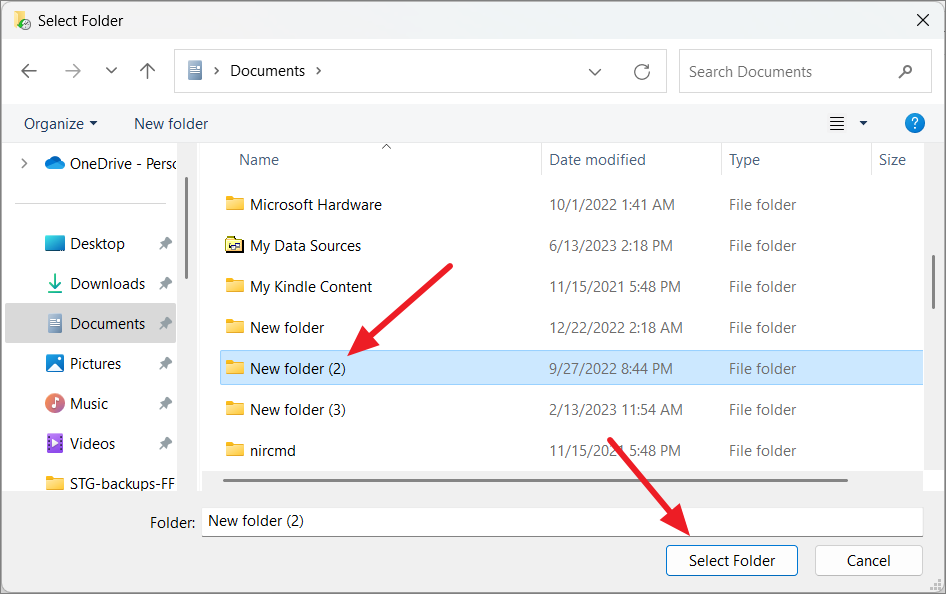 Repeat this process until you've added all the folders you want to exclude. To remove a folder from the list, select the folder and click 'Remove'. Then, click 'Save changes'.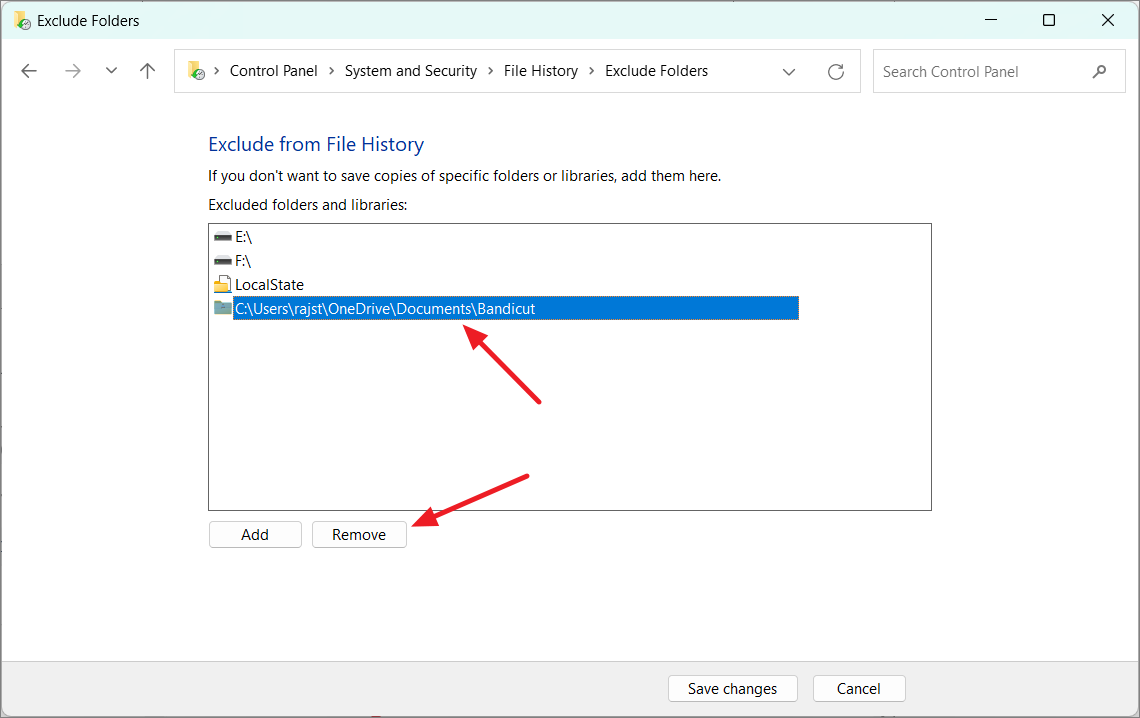 Change Backup Frequency
You can also decide how often you'd like your files to be backed up and for how long you want to keep those backup copies. Follow these steps to adjust the backup frequency using File History:
In the File History window and select 'Advanced settings' from the left sidebar.
In the Versions section, use the dropdown menu labeled 'Save copies of files' to select how often you'd like your files to be backed up to an external drive. You can save copies of the files every 10 minutes to once a day.
Next, use the 'Keep saved versions' drop-down to choose how long you want to keep the saved versions of your files.
To delete older versions of files, click on 'Clean up versions' just below the dropdown menus.
After that, choose a time period for removing old versions of files and folders.
Finally, click the 'Clean up' button to start the cleanup process.
Once you've made the necessary adjustments, click 'Save Changes' at the bottom to confirm your settings.
Restore Files Using File History on Windows 11
If you lose your files or they get damaged, you can get them back using File History from your external drive.
To do this, open the File History control panel and click the 'Restore personal files' option on the left. Alternatively, you can search for Restore your files in the Windows Search and select Restore your files with File History' control panel.
Here, you'll see a list of your backed-up folders and files. You can navigate through various versions of your files using the forward and backward buttons. Each version will have a timestamp that shows when it was saved.
When you find the files you want to get back, select them and then hit the 'Restore' (Green) button.
If the original file still exists, the tool will ask if you want to replace it with the backup file, skip it, or compare the two files. You can choose the option that makes sense for you. But if the original file is deleted, File History will automatically restore the backup file to its original location.
---
Although you can synchronize files using OneDrive, using File History gives you another way to keep backup copies of your files. Besides, there are different ways to keep your data safe on Windows 11, such as creating a complete system image backup including your personal files, or setting up a system restore point to bring your computer back to a working state.
That's everything you need to know about settings and using File History to protect your data against accidental deletion, file corruption, or hardware failures.