When you're surfing the internet say for some info, or videos, or anything, you are being translated into visitors on the other end. This means, your internet activity on the websites you visit would, in turn, be used as a source of understanding your behavior by the website admin.
Now, this is the usual and healthy barter, but things go out of hand when there are third-party trackers or in other words, cross-site tracking. This could get intrusive from the user's POV and it is a sign of an unhealthy web relationship too.
Here's what the privacy report could do to educate you about these cross-site trackers and keep you more aware of Safari's attempts to help secure your internet presence.
What is Privacy Report in Safari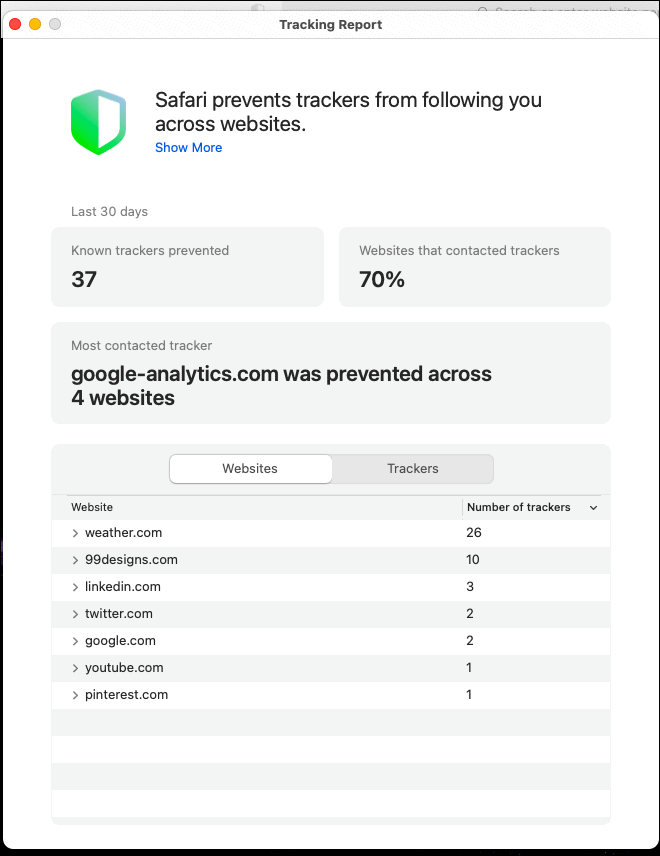 A privacy report in Safari is a visual representation of the number of websites Safari has blocked from tracking your internet activity. In essence, Safari is making your internet space a secure and personal one.
For quite some time now, Safari has been doing this a little beyond your knowledge and vision. Basically, Safari has been blocking third-party web trackers from profiling you and your internet activity for a while now. Safari is even speculated to block web tracking from Google Analytics with the new macOS Big Sur update.
---
How to Enable Privacy Report on Your Safari Homepage
Mostly, the privacy report would be a default addition on your upgraded Safari homepage with the Big Sur update. But, if it's not, here's what you can do.
Open Safari on your Mac and click on the toggle icon on the bottom right corner of the page.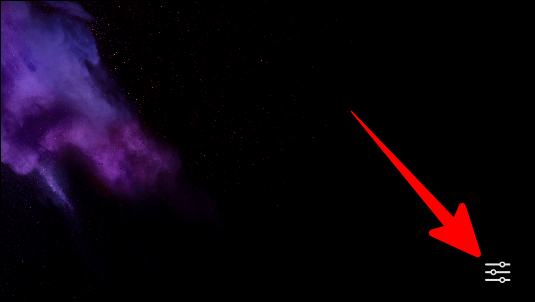 In the pop-up menu, tick the tiny box next to 'Privacy Report'.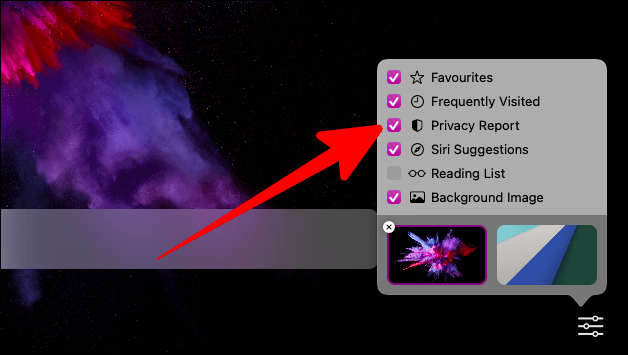 Now, you'd start receiving a privacy report updates for the past 7 days on your browser home screen. Click on the report for further info.

A comprehensive tracking report would appear. You can toggle between the 'Websites' and 'Trackers' buttons for further understanding. Here, you would find the privacy report of all cross-site trackers for up to 30 days.
The 'Websites' side only gives an overview of the websites and the number of trackers for each website.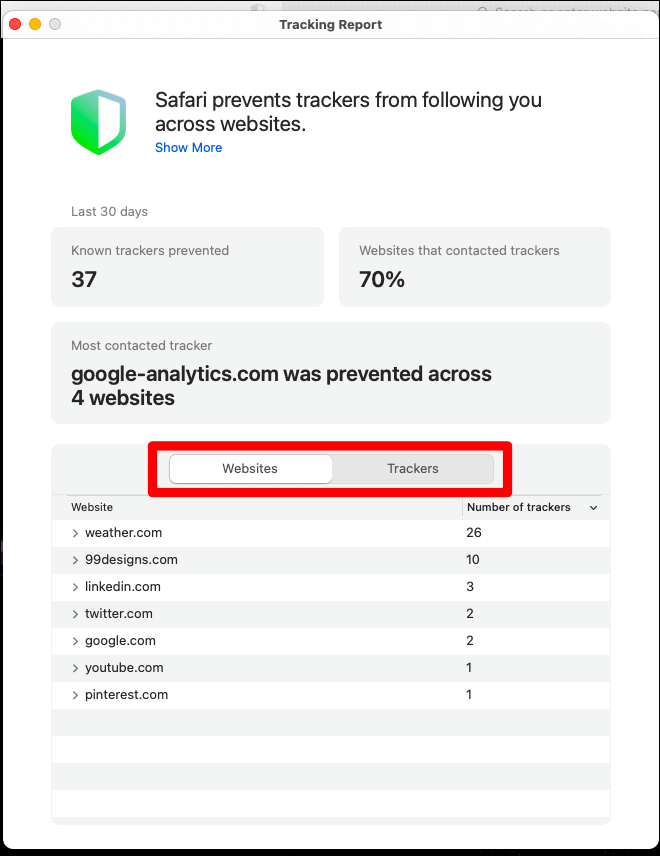 Whereas the 'Trackers' side would reveal cross-site trackers, the owners of these tracking devices, and how many sites these trackers were seen on.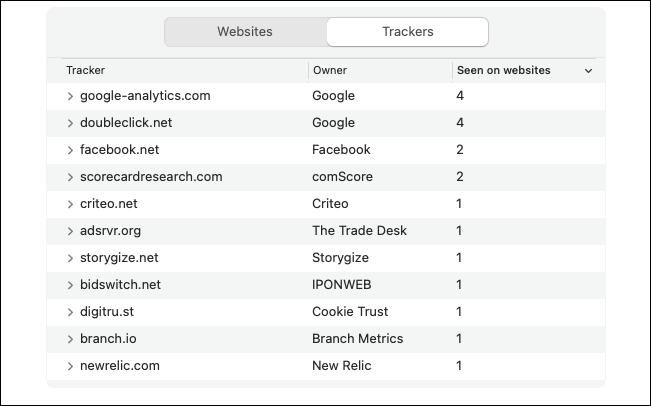 ---
How to Manually Check Privacy Report Without Enabling it
On your Safari browser home screen, pull down the top menu bar and click on the 'Safari' button.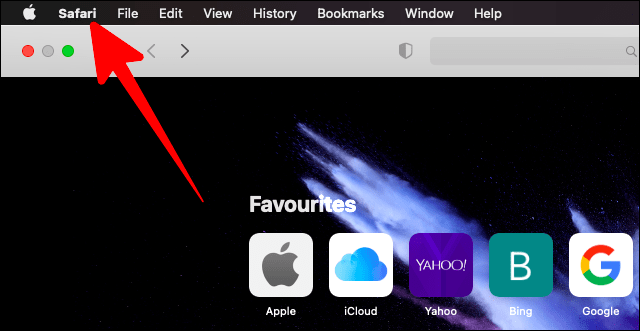 In the Safari drop-down menu, select 'Privacy Report'.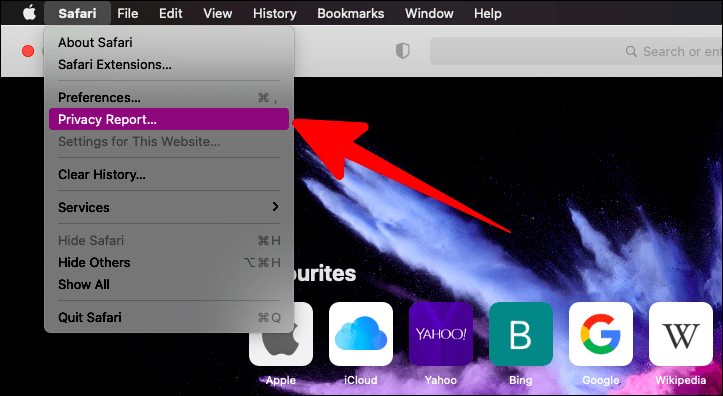 This would show you the same privacy (tracking) report as shown above.
---
How to Add or Remove the Privacy Report Icon from the Toolbar
The privacy report icon would be a default setting on your upgraded Safari toolbar. Click this tiny icon next to the URL bar to instantly see the number of blocked trackers from any website you're on. You can further click on 'Trackers on this web page' to know who is blocked.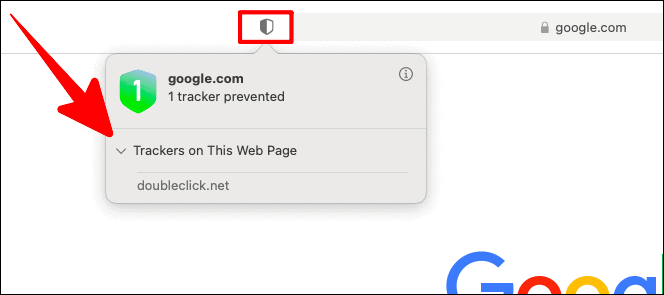 If you want to remove or move this icon elsewhere, start by clicking on the 'View' button in the top menu bar.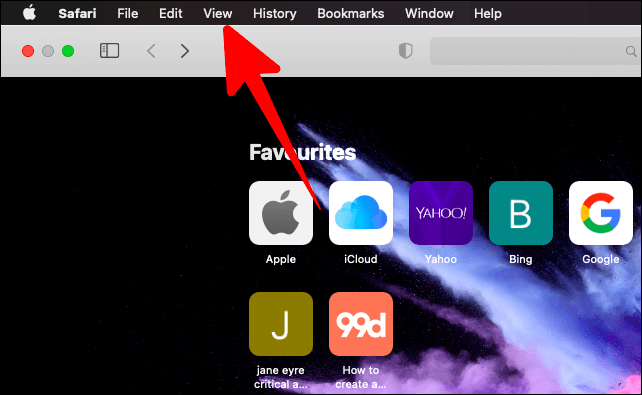 Now, select 'Customise Toolbar' in the dropdown.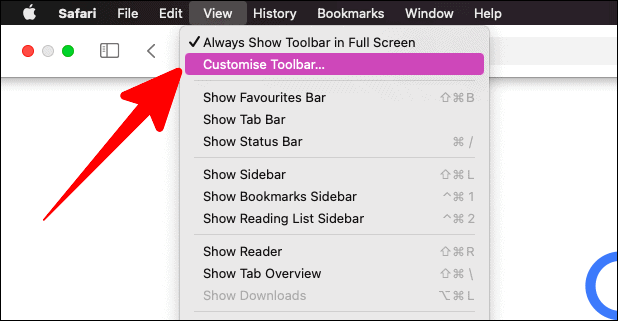 To remove the privacy report icon, drag the icon from the toolbar and place it back into its dedicated spot in the window. Once you've removed the icon from the toolbar, click on 'Done'.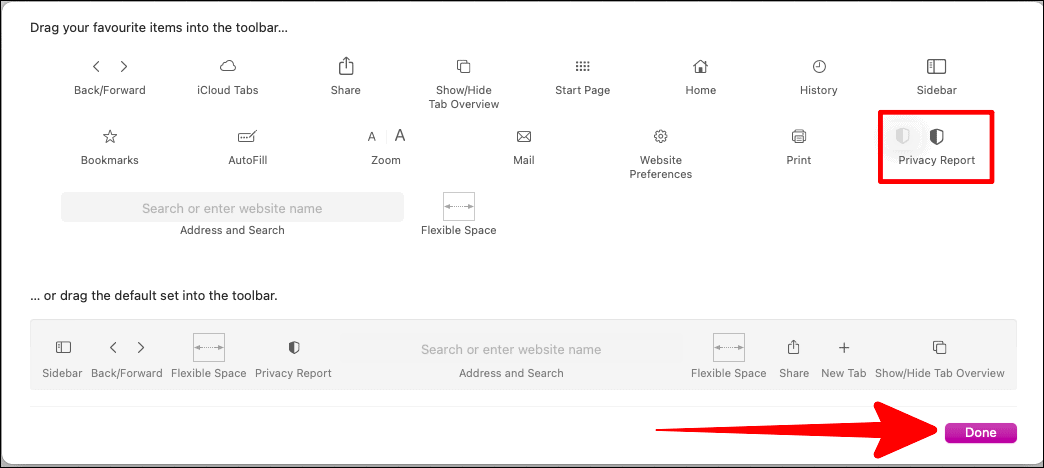 To move the icon elsewhere, drag the icon again to anywhere you'd like to place it in the toolbar from its original spot in the customize toolbar window. Then, click on the 'Done' button.
---
Privacy is a huge concern when you're using the internet. More often than not, information about your online activity may be collected and used without your consent. Safari helps secure your online activity, and this privacy report gives you a clear idea of what and who is being blocked from tracking your online activity.